Parts of Armley Park have been left littered with drugs paraphernalia and broken bottles, according to the organiser of a local fun run.
Antony Newby has been running the 161 Killer Stairs event – a free family stair-running session – every Sunday afternoon for the past three-and-a-half-years but has been left disgusted after finding the after-effects of what appear to be parties in the park. He said:
"The last few weeks the stairs have been used by people and left in a s*** state!

"The last two weeks I have found used bags of drugs, broken glass bottles and cans of beer all over the stairs. Used bags with white powder and brown powder! This might be fun for you to do on a night but I arrange free training there for the whole family, which includes children!"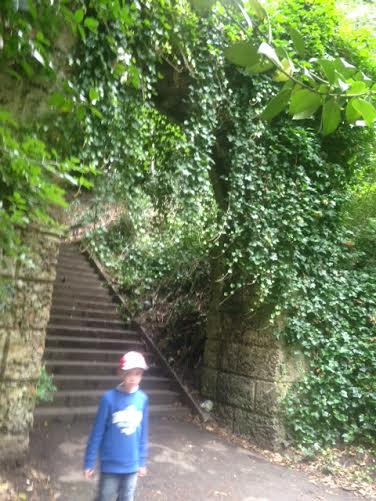 Mr Newby said yesterday there had been a fire lit half way up the stairs, as well as problems with dog fouling. He added:
"So as a group of people with their children we have to clear up a fire, which left us breathing in smoke while running up and down the stairs, broken glass bottles, dog s***, empty cans of beer and drugs! This really is not on, it's disgusting and irresponsible behaviour."
Local councillors have said they will report the problem.
Hi Sam, I will report. @Clean_Leeds https://t.co/Cz3De8s1V6

— Alison Lowe (@alison4labour) 8 August 2016
@pampam256 @alison4labour @Alice_Smart @RachelReevesMP @WLDispatch Thank you Samantha and Cllr Lowe @LeedsCC_Help will be able to assist.

— Clean Leeds (@Clean_Leeds) 8 August 2016