New technology to improve traffic flow on the A65 – one of the busiest roads in the city – could be improved at a council meeting next week.
Proposals to implement smart adaptive traffic signal controls on the A65 to reduce delays and congestion through Kirkstall and Burley will be considered by Leeds City Council's executive board at Leeds Civic Hall on Wednesday, 21 March.
The system us known as SCOOT, which stands for Split Cycle Offset Optimisation Technique.
The split refers to green light time at each signal, cycle is the time needed to serve all needs at an individual junction point, and offset is maximising the co-ordination between one set of signals and the next.
The system aims to better manage the flow of vehicles through the city and works by responding to variations in traffic flow, aiming to reduce the number of stops vehicles need to make. It will also include a bus priority element, which aims to improve bus journey times as well as reliability, and reduced pedestrian waiting times at crossings.
A report to be considered by councillors says:
"SCOOT will help to reduce congestion along strategic routes by adapting traffic signal timings to variations in traffic flow. The system will be implemented with a bus priority enhancement module (Bus SCOOT) to improve bus journey time reliability.

"SCOOT will also improve coordination between traffic signal controlled junctions for general traffic, reducing the number of stops that vehicles have to make."
The system is already in use in London, where Transport for London research has shown it has delivered an average general reduction of 12.7 per cent in time delays on roads in the capital.
As part of the scheme, new signs will be installed to provide real-time journey time information to road users from a monitoring system.
The A65 is considered ideal as a pilot for SCOOT in Leeds due to its existing signal locations and bus priority measures. If it proves successful on one of the busiest roads in the city, the intention is for it then to be introduced in other areas of Leeds.

If approved, work will begin on introducing SCOOT on the A65 from next month, taking two years to complete.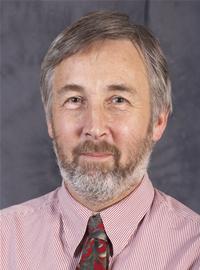 Leeds City Council executive member for regeneration, transport and planning Councillor Richard Lewis said:
"The SCOOT system has proven to be effective in improving traffic flow and journey times, reducing congestion and improving air quality so it fits perfectly with our Connecting Leeds aims and we are confident it will make a difference in Leeds on the A65 and then potentially on other roads in the city.

"Using the latest smart technologies is a key element of Connecting Leeds, so together with real-time information screens, contactless payments and ticketless travel, the SCOOT signalling system will help us to improve travel and journey times so we look forward to seeing it in action."
The scheme would be funded through £2.16million received from the Department for Transport.
Consultation is now ongoing on bus priority measures through Stanningley and Armley Road and improving Armley Gyratory as part of the Connecting Leeds project. For more information and to take part in the consultation go to this site.
Read the council report in full here.