The 97th Pudsey Allotments & Cottage Gardeners' Association Summer Show is taking place this Saturday, 7th September, writes Keely Bannister.
The event is taking place in the main hall at Pudsey United Reformed Church with doors opening at 2pm and closing at 5.30pm, with a produce auction taking place at 4.30pm.
Entrance for adults is £2 and 50p for children, with light snacks and refreshments on sale throughout. 
There will be 136 different classes for adults and children to enter including vegetables & fruits, flower arranging, photography and home produce.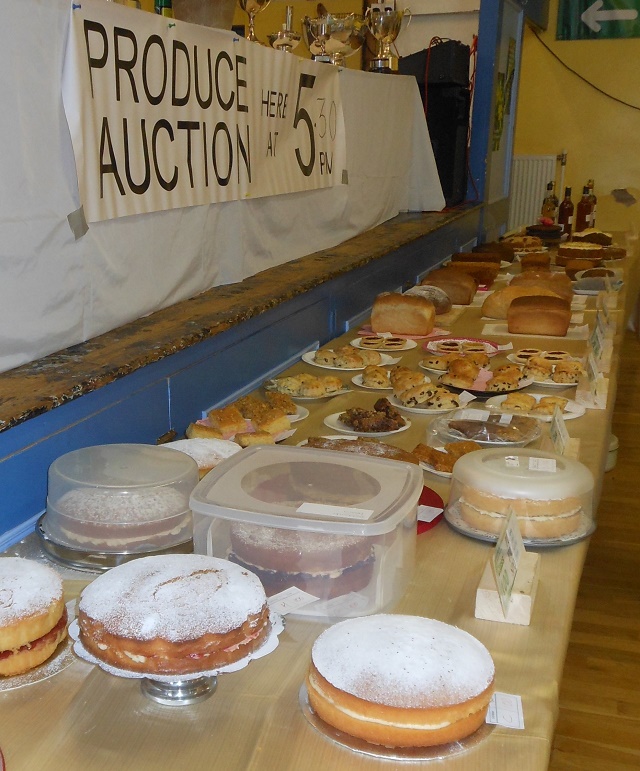 Exhibitors are charged at 50p per entry up to a maximum total of £5 after which entries will be free. All children's entries are free.
People who wish to exhibit are asked to register online before 10am on Friday 6th September or in person at the School Street located church between  7pm and 9pm on the Friday.
This year's show is celebrating the 80th anniversary of the "Dig For Victory" campaign with the official show programme explaining more:
"October 1939 saw the launch of the Dig for Victory campaign – one of the most successful public appeals ever. From the very first day of the Second World War, shipping was disrupted by enemy submarine attacks.

"As at that time over three quarters of Britain's food was imported, almost overnight this lead to shortages of fruit and vegetables.

"At one point onions were selling for more per pound than gold! Within a month of the campaign's start, gardens, yards, parks and roadsides all over Pudsey (and Britain) were turned over to the cultivation of vegetables & fruit. Pudsey Gardeners Association played its part then and still does today. So we are proud to commemorate this momentous event, 80 years on. Enjoy our special DIG FOR VICTORY display."
Classes 37, 82 and 117 are exclusive themed exhibits and there will be a special Dig For Victory display.
Class 123 is of a similar theme with people being encouraged to knit or crochet a poppy to contribute towards the 10,000 Pudsey Poppy Display 2019 are aiming to have made for Remembrance Day.
For full details of Pudsey Allotments & Cottage Gardeners' Association and the show visit their website.