Kirkstall Forge Station, bus services and traffic were on the agenda when West Leeds Dispatch readers put their questions to one of the region's transport chiefs
Dispatch editor John Baron had 45 minutes with Cllr Keith Wakefield, the transport committee chair for West Yorkshire Combined Authority (WYCA) to put your questions about local and regional transport.
WYCA is a collaboration between all the local authorities in West Yorkshire plus York and the business sector, who come together to form a strategic vision for the region on issues such as transport.
We got through as many questions of your questions as we could. Here's a summary of our chat ….
On Kirkstall Forge …
Several readers raised queries about the lack of services at the new Kirkstall Forge Station which opened last year.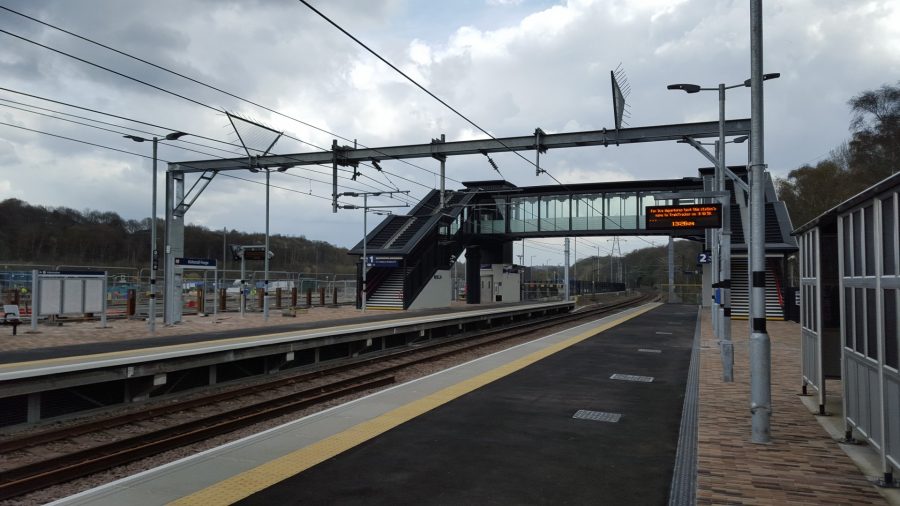 Cllr Wakefield agreed it was a major issue – but could not promise a timescale for more trains. He said it was an issue he was looking to address.
"I totally agree and so does Kirkstall Forge developer CEG, MP Rachel Reeves and the Kirkstall councillors, who have also asked for more bike racks. There are going to be thousands of people working and living there.

"We are working with CEG, northern and Network Rail to make sure we get increases. But it's important to understand Kirkstall Forge isn't finished yet."
Cllr Wakefield said it was worth noting that three new stations had opened in the past two years – it had been 10 years since the last one had opened. He also said Rail usage was expected to grow by 105% in the next 20 years, meaning more stations would be needed – and extra capacity needed at existing stations like Kirkstall.
He added that Network Rail needed to fully look at the capacity of the line and the impact of putting on extra trains and carriages – and factoring the time of having them stop there. He added:
"We want to see [extra services] as soon as possible."
One reader asked about why there was no car park on Bramley side of the development, but Cllr Wakefield said the area was not Network Rail land and was wooded, and WYCA's preference is to build on brownfield sites. He added:
"To provide a car park on the other side of the station would involve acquiring land outside of rail ownership and would have detrimental impact on a woodland area.

"Kirkstall Forge is a fantastic development and a terrific station. Let's not forget the opportunities to cycle and walk down the canal towpath, too."
On New Pudsey…
One reader called on direct trains from New Pudsey to London once the new bi-mode intercity trains are introduced, restoring a service available in the 70s and 80s.
Cllr Wakefield said the main difficulty with this was line capacity – there are currently four trains per standard hour from Bradford interchange into Leeds and in December 2019 this will increase to five when Northern introduce their new direct Bradford to Nottingham direct service.
"As we understand it this will take the line to its maximum capacity so adding another train may not be possible.

"Bradford will have extra London trains on weekdays from Virgin Trains East Coast, though these will run via Shipley, and New Pudsey will at least benefit from the additional hourly Northern train to Leeds."
On traffic congestion in Kirkstall and West Leeds…
One reader said Kirkstall Road had had millions spent on a bus priority lane, yet Kirkstall was often at a logjam at peak times. What's been done to tackle congestion?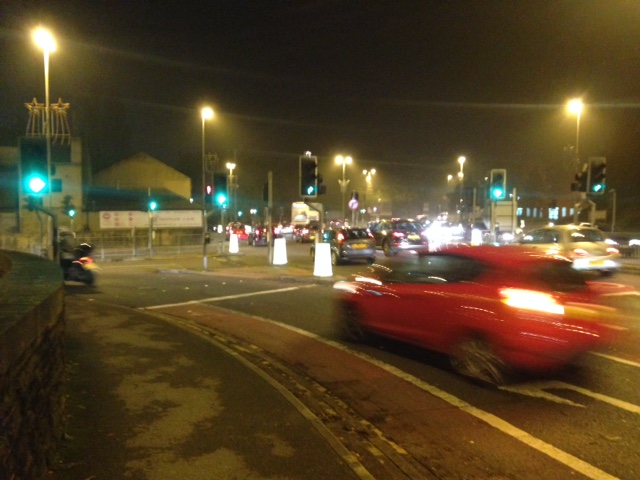 Cllr Wakefield said the bus lane had resulted in increased bus users and improved journey times.
He said an increased number of park and rides to help provide an alternative to the car was a real answer.
He said Elland Road had doubled in capacity from 400 to 800 and the new park and ride at Temple Green was seeing 300 cars a day. He added:
"We have got to be able to move buses around the city more easily and give them priority, which we do have quite a good record of. New park and rides are to open at White rose and Thorpe Park, as well as Parkway. We've got to provide an attractive alternative to the car, there's no question."
He also said bus companies had taken on board the need for fewer timetable changes and the importance of bringing in the latest clean air technology.
On cycling and the cycle superhighway …
A reader asked about whether the cycle superhighway had been a success.
Cllr Wakefield said the western side of the cycle superhighway had seen a 50% increase in usage, with a 72% increase in cyclists coming from Kirkstall. He added:
"It's not perfect but most European countries are well ahead of us in terms of offering separate facilities for cyclists and their families."
Another reader asked when walking and cycling would be prioritised over cars.
Cllr Wakefield said:
"We are already shifting modes in Leeds and you're right, there is too much dependency on cars."
He said £9 per head of population was spent on cycling, compared with the £5 average spent in other parts of the country and stressed the commitment for a legacy of the 2012 tour de France, which started in Leeds.
"There's more to do, of course, but 10 per cent of people walk or cycle into the city centre for work. I think we're doing well in Leeds. Our ambition is that people feel safe doing it."
Ultimately, responsibility for the road network in West Leeds – and tackling traffic congestion – lies with Pudsey councillor Richard Lewis.
On HS2, Transpennine rail electrification and the north…
Readers also asked about his support for High Speed Rail 2 and the lack of efficient rail services to other towns and cities across the north.
Cllr Wakefield said HS2 could bring major economic benefits and have wider impacts including apprenticeship opportunities for young people. He said:
"To me it's a no brainer. HS2 is the key to transforming the future economy of Leeds and the north.

" It offers huge benefits in terms of job creation and opportunities, driving growth and innovation and bringing people and places closer together making cities like Leeds and the wider city regions much more attractive for businesses to base themselves. "
He said improving journey times and connectivity to places like Sheffield, Birmingham and Manchester were of critical importance, claiming the average speed time from Leeds to Manchester was just 40mph – the same as it was in the 19th century.
He also said HS2 could be pivotal in driving plans to regenerate the city centre's South Bank and Leeds Station.
But he said the Government needed to address the imbalance in spending between the north and south of the country. More than half (54 per cent) of spending on the country's transport networks is going to London, according to analysis by think-tank IPPR North earlier this year. Cllr Wakefield added:
"Frankly the North hasn't had proper rail investment for more than 100 years and it needs resolving."
What do you think? Have your say in the comments below.