Plans for a series of major junction improvements to improve bus journey times at congested Dawsons Corner have moved a step closer to reality.
Council chiefs have this week approved the preliminary layout of the scheme and will now progress a full business case and prepare a detailed planning application at a cost of £335,000.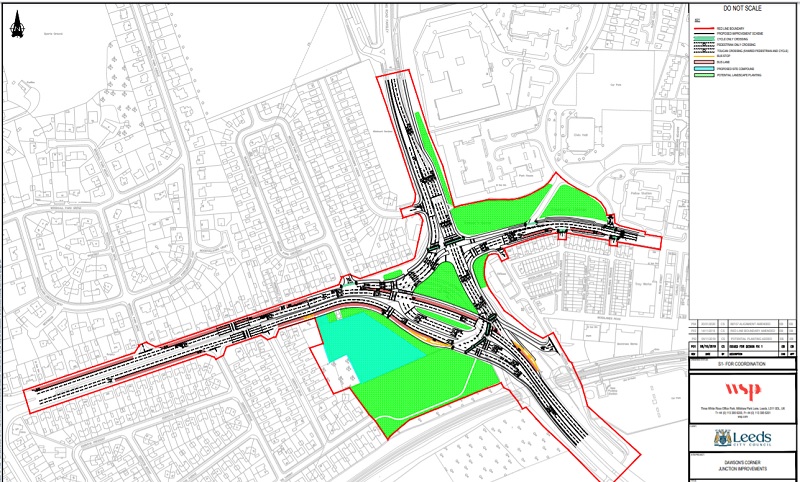 Improvements include improving pedestrian and cycling connectivity and making the junction safer to use to encourage people to walk or cycle.
The scheme also incorporates new bus lanes to improve the reliability of journey times and make public transport more attractive for people to use.
The proposed scheme is funded by the West Yorkshire Combined Authority
through the West Yorkshire Plus Transport Fund. The current cost is estimated at £20.2m.
A council report approving the £335,000 expenditure to move ahead with the plans added:
"The improvements to the scheme layout will make the junction more efficient for traffic at this critical intersection, supporting and promoting economic growth across Leeds and Bradford.

"The reduction in congestion will lead to better environment in terms of
improve air quality."
Contractors for the scheme have yet to be appointed.
The council's decision can be read in full here.