Words: Jean Hollings
Back in 2018 Stacy Procter took a career break to become a mature student to complete a BA Honours Degree. During this time she was lucky enough to successfully gain a family events volunteer role at Candlelighters.
The support Candlelighters offer is eternal. They are a Yorkshire-based children's cancer charity, providing financial and emotional support for children and families affected by childhood cancer and holds a special place in her heart. 
Stacy began volunteering at the sibling groups, bereaved mum's group and any other events she could offer her time for.
In October 2018 she was a volunteer marshall at the Yorkshire Marathon for Candlelighters. That particular year the weather was horrendous. But the driving horizontal rain and those brave runners inspired Stacy to challenge herself. 
Having never run other than a jog on a treadmill she thought: 'I can and I will do this'. Running from nothing to a marathon was not realistic, so Stacy took the decision to join the Bramley Breezers Running Club and this is where her love for running began.
She wanted to be the runner who inspired her at the Yorkshire Marathon and also wanted to raise vital funds for Candlelighters.
It was the support of the Bramley Breezers that made this possible. Continuing to volunteer for the Candlelighters groups, she decided to fundraise herself too.
In her first year of attempting to achieve her goal – January to October – she ran the Leeds 10k, The Great North Run and the Yorkshire Marathon.
Her passion to support Candlelighters spread from home to her running club and then community wide. Stacy said:
"The last five years of being part of the Candlelighters' family have been epic."
She's taken part in fundraising runs to community events – all of which Candlelighters and her Breezers family have supported her with.
Stacy is always trying to be creative with fundraising, from running 240 miles for Captain Tom to making and delivering afternoon tea boxes.
Stacy is so proud to share that with her family and friends they have raised an huge amount of £13,214.38!
She feels there is so much more they can raise.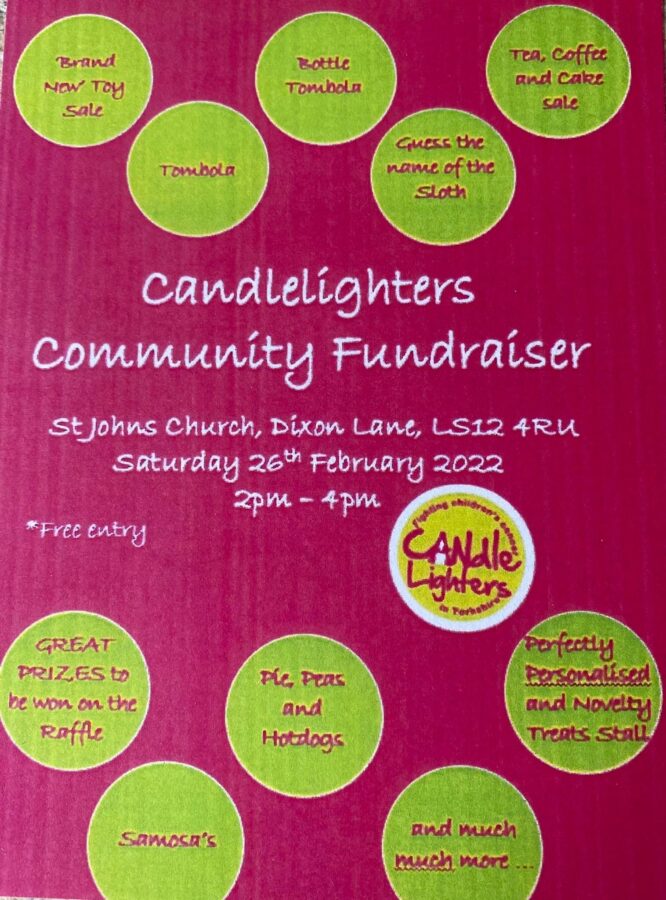 Stacy is so excited that this year she will be volunteering for the Candlelighters residential. This is why she will continue to fundraise.
Her next fundraising event is on Saturday 26 February 2022 when Stacey and her team will be hosting a community fundraiser in aid of Candlelighters at St John's Church, Wortley (2-4pm).
Everyone is welcome, so please come along for a fun packed afternoon to raise vital funds and awareness for Candlelighters.