By Jean Hollings
On a chilly late February Saturday afternoon people turned out to support Wortley runner Stacy Proctor and her pink army of fundraisers. 
Stalls varied from new toys, cakes, sweets, personalised gifts/chocolates by 'Novelty Chocolates Bars & Treats' plus face painting – and organiser Stacy was surprised by the huge support in the room. 
With over 150 bottles of alcohol, the bottle tombola was a success and was the first to sell out in under 30mins. Amber is collecting bottles from today from next time. 
The gift tombola just held on until the end of the event, at St John's Church Hall. 
Lisa Scully donated a bespoke cake which Helen Armitage guessed the weight.
The main raffle took 20 minutes to complete due to the generous number of donations – well done to all the winners.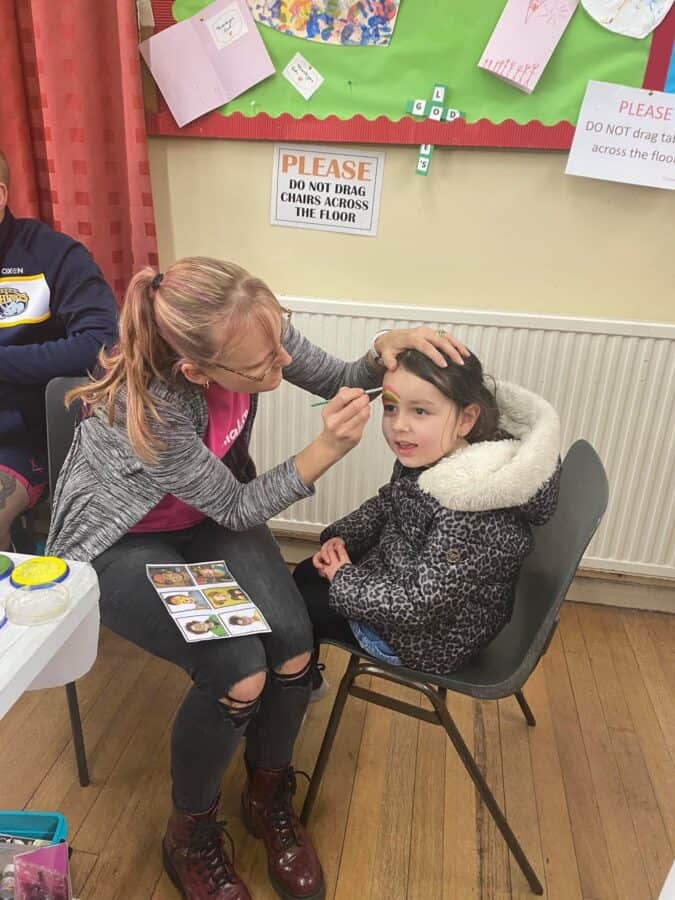 A staggering amount of over £1,647 was raised, it organisers say it will be greatly appreciated by Candlelighters. 
Sarah Cullingworth, from Bramley, spoke how Candlelighters have supported her and her family following their worst fear of a childhood cancer affecting one of their lives. 
Stacy made an emotional thank you speech to close the event which will be back in next February. 
Stacy has been nominated for a local hero Yorkshire Choice award – in the volunteer of the year category. People can vote for her here.