Words: Jo Fiddes
Wortley resident Ian Thursfield is a man on a mission – to prove that we can all make an impact on climate change and do our bit to "green" up our local environment.
Ian is father to two young children, aged six and three, and his interest in the environment deepened when he became a stay-at-home dad after working for several years in children's museum services.
"When I became a stay at home dad it gave me a bit more time to reflect on my interests. I was thinking a lot about the impact that humans were having on the environment and at the time I came into a small inheritance. So I decided to use it to help with community-wide plastic pollution," says Ian.
Ian runs two eco-friendly Leeds businesses – Refill shops located in the city centre and in Hyde Park. The Refill shops sell a range of dry food goods and toiletries.
Ian's aim is to help people reduce the amount of single use plastic they use – customers just take their own container and weigh out the exact amount they need.
Working in the shops has provided Ian with opportunities to start conversations with people that he hopes will then feed into larger communities and businesses.
When the first lockdown came, like many other business, Ian had to adapt to survive. He hit on the bright idea of starting a carbon-negative delivery company from his home in Wortley.
This was born out of a desire to keep his businesses afloat in difficult times, but also as a viable way to help communities drive down pollution and waste. He said:
"We plant trees equivalent to 1kg carbon capture every delivery, which works out at about a tree for every 17 deliveries we do.

"I had one weigh and pay shop that just didn't survive COVID, but I was determined to carry on trying to enact change and opened up the current two and set up the carbon negative delivery service to take the next step in providing shopping and delivery alternatives."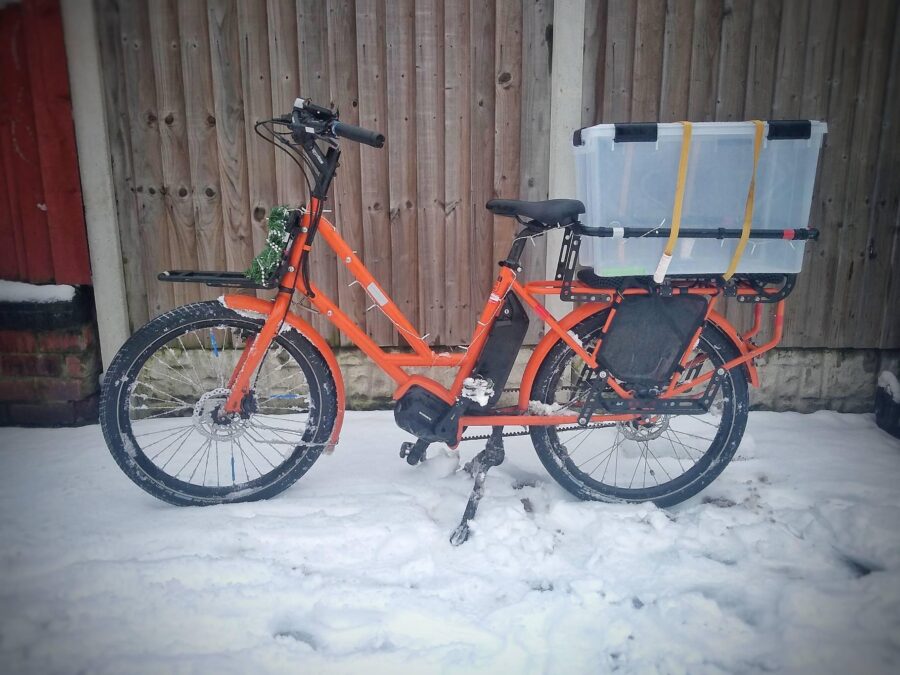 As life slowly returns to normal, Ian is determined to continue on his green journey. He added:
"It's about changing our usual shopping habits and thinking about alternative delivery systems. Circumstances mean we've all had to adapt and change during this last year – hopefully some of the changes people have made will stick and customers will continue to support local businesses whilst helping the environment. That's a win-win!"