Fulneck School is teaming up with England Test Captain Joe Root and the R66T Academy in an exclusive deal which will bring a world-class cricket and education programme to Pudsey.
The partnership provides an opportunity for young players to combine first-class cricket coaching with outstanding teaching and learning.
Ryan Walker, the Director of Sport at Fulneck School, said:
"I am delighted to welcome The R66T Cricket Academy to Fulneck School to provide the opportunity for talented young cricketers from around the world to combine a first-class cricket coaching programme with a full academic pathway for students from Year 7 – Year 13.

"This is a tailor-made programme that ensures that the individual needs of all players are met, and all students are provided with the knowledge and skills to achieve their full cricketing potential."
Fulneck has a rich connection with top-class cricketers, with England captain and record breaker Len Hutton and his son Richard Hutton, and also Ashes legend Matthew Hoggard all starting out at the independent day and boarding school.
And earlier this year WLD reported on a new school cricket pavilion honouring Pudsey war hero Major William Booth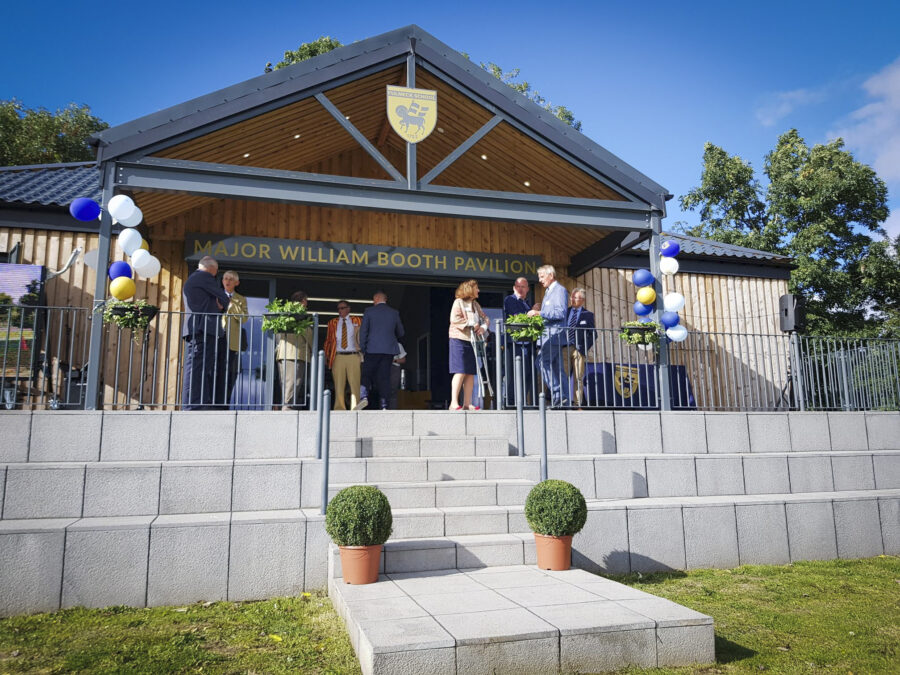 Paul Hutchison is an ex-professional cricketer and former Pudsey St Lawrence chairman, who will lead the cricket R66T Academy coaching programme. He has a wealth of experience as both a player at Yorkshire, Sussex, Middlesex and England A and as a coach. He said:
"I am really looking forward to coaching and driving The R66T Cricket Academy here at Fulneck, a school that has a rich cricketing history with England cricketers Len Hutton and Major William Booth, who both have a strong connection with the school and the local area."  
It's hoped professional coaching at the R66T Cricket Academy at Fulneck School will enable players to realise their full cricketing potential, while teaching and learning will enable them to achieve academic success, creating pathways to progress into the sports industry and Higher Education.
Fulneck School has a thriving cricket programme for both boys and girls and this was recently acknowledged in the Cricketers School Guide for 2022, when it was placed in the 'Highly Commended' category for their significant commitment to cricket.
Miss Francine Smith, principal of Fulneck School, said:
"We are extremely proud and excited to announce our collaboration with the R66T Cricket Academy. Students entering the Academy will benefit from excellent teaching in small classes, alongside a dedicated and professionally supported cricket coaching and development programme."
The R66T Cricket Academy starting at Fulneck School in September 2022. For more information, e-mail TheR66Tcricketacademy@fulneckschool.co.uk or follow them on Twitter @TheR66TAcademy.