New Farnley Cricket Club are holding their annual Farnley Music Festival on Saturday, 12 September, which promises to be an amazing party! So far they have seven bands lined up to perform throughout the day.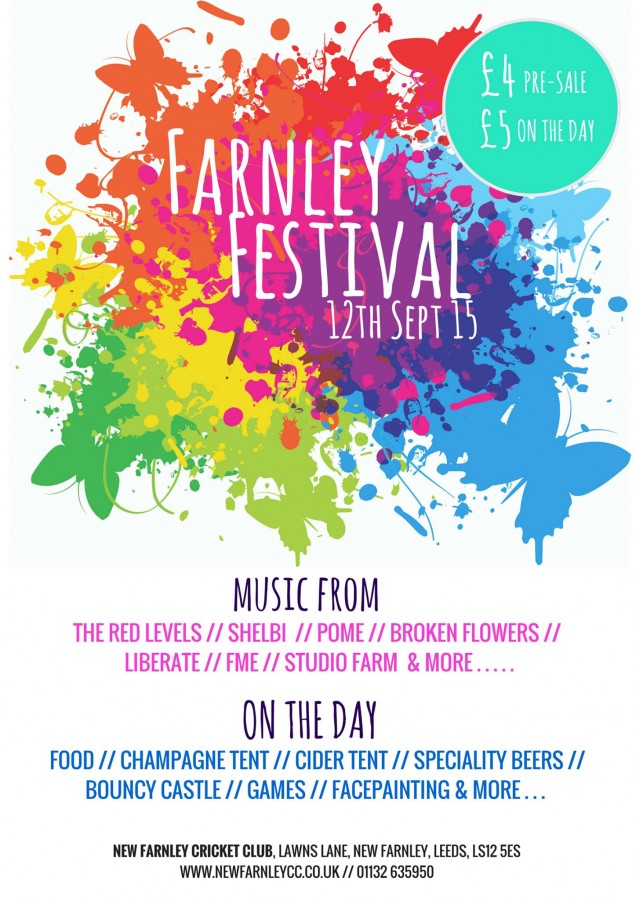 Similar to last year, the club will offer will be an array of guest beers, have a cider tent and, for those wanting something extra special, a champagne and pimms tent.
There will be various stalls selling food and an entertainment area offering garden games and face painting.
Bands lined up include The Red Devils, Shelbi, Pome, Broken Flowers, FME, Studio Arm and more.
Farnley Music Festival organisers are encouraging people from across west Leeds to show their support to the club and the bands playing.
Admission:
Festival wristbands – on the day; £5 (under 5s free)
Early bird wristbands; (available from the club or on request) £4 (under 5s free)