A senior West Leeds Conservative councillor fears fresh plans for a mass transit scheme 'could fall by the wayside' – and has called for lessons should be learned from the city's two previous failed bids.
Leeds Conservative leader Cllr Andrew Carter (Calverley & Farsley) told the council's decision-making executive board this week that he had doubts over the latest multi-million pound scheme, which would cover parts of West Yorkshire and include a potential route through West Leeds to Bradford.
Senior councillors were debating the city's response to a consulation document which sets out early plans for a proposed system, which West Yorkshire Mayor Tracy Brabin hopes can be in place by 2040.
While Leeds City Council is also suggesting sites for stations such as Thorpe Park and St James's Hospital, the letter suggests Pudsey could also benefit from a new station, adding: "We would advocate working closely with the Combined Authority and local stakeholders to ensure that centres like Pudsey gain maximum benefit from the provision of an enhanced transport link."
But Cllr Carter told senior councillors: "We have been here before, haven't we? Over and over again. Do I support the vision? Yes. Am I concerned about the delivery of a West Yorkshire Mass Transit system? Yes. I am very concerned.
"Do I think WYCA is going about it the right way? No, I don't. I think the local authority for a city the size of Leeds is a place where we know the most about the obstacles that we have faced over a long time delivering a mass transit system.
"I don't think WYCA – as it is currently constituted as the lead authority and promoter of the scheme – is a fit place to do that.
"I really fear for this scheme yet again falling by the wayside. It isn't all about colourful brochures and photo opportunities.
"In the past few months, we have seen the slow hand of government being replaced with the dead hand of bureaucracy at WYCA. I am really concerned that WYCA is not taking enough notice of the experience this authority and only this authority has."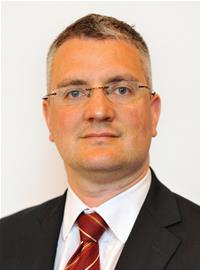 Responding to Cllr Carter, Leeds City Council leader James Lewis (Labour) criticised central government's handling of the scheme. He said: "There are a number of players in delivering mass transit for the city.
"We are still waiting for a study we were promised [by government] around how mass transit fits into the wider vision.
"It doesn't seem like the national government is fit to deliver schemes in this city – we have seen the delays on HS2 – a detailed route was published nearly a decade ago.
"We have a manifesto commitment from government to deliver mass transit to this region, and we are ready to play our part."
As reported by WLD last month, a mass transit line linking Bradford to Leeds would be one of the first routes to be developed, according to new a public consultation into the West Yorkshire-wide proposals.
The route will include stops at Bradford Forster Square and the proposed new city centre Northern Powerhouse Rail line in Bradford as well as Laisterdyke, Pudsey, Bramley, Wortley and Leeds.
It is yet to be decided what type of vehicle would be used for this huge county-wide public transport network but it could be one or more of modern, high-capacity buses, trams and tram-train vehicles. The entire scheme may not be finished until 2040.
The network will be funded by West Yorkshire Combined Authority, which will use some of its £830 million City Region Sustainable Transport Settlement to develop the plan.
You can take part in the consultation here.
Follow WLD's ongoing coverage of plans for a West Yorkshire Mass transit system here.