Heritage Open Days are back for 2023 – and historic buildings across Armley, Bramley, Burley, Calverley, Farnley, Farsley, Kirkstall, Pudsey, Stanningley and Wortley and are opening their doors for you to explore.
It's your annual chance to see hidden places in their community and try out new experiences as part of Heritage Open Days, all of which are FREE to explore. Pre-booking is needed on some of the events, so follow the links for more information.
An interactive map of all events across Leeds and the UK can be found here.
Here's our round-up of West Leeds events:
Armley
Creating magnificent landscapes: Humphry Repton's commissions in Leeds
The Mansion House, Gotts Park Golf Club, Armley Ridge Road, Leeds, West Yorkshire, LS12 2QX
Humphry Repton was the leading landscape gardener of his generation; discover the legacy of his work at Armley for Benjamin Gott, owner of Armley Mills and a leading figure in the Industrial Revolution. Your guides will be Clive Walton who is Head Greenkeeper, Secretary and Director of Gotts Park Golf Club and Dr Patrick Eyres author of 'On the Spot: The Yorkshire Red Books of Humphry Repton'.
Saturday 9 September: 2pm
Pre-booking required.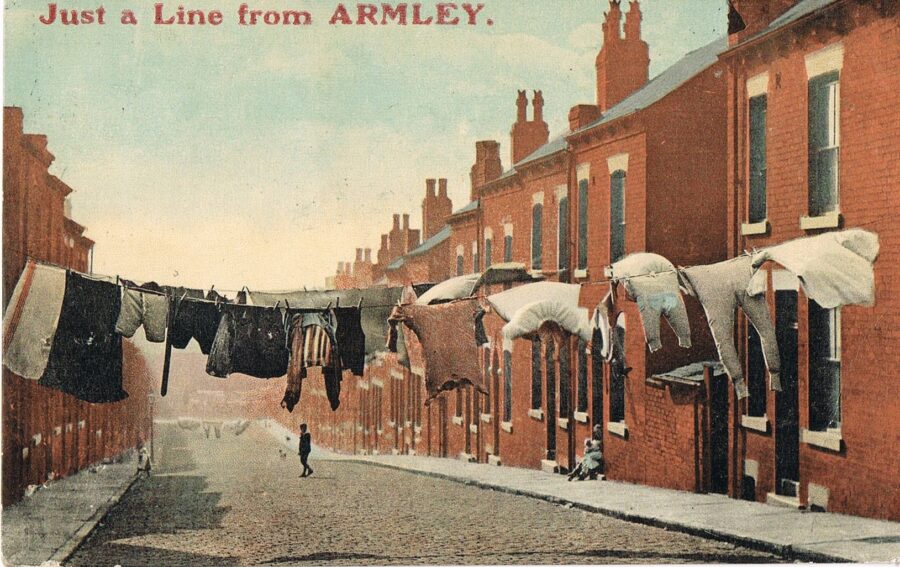 Mahogany to Melamine – Aviary House, Armley – A survivor of 136 years of home improvement – Tour
2 Aviary Road, Armley, Leeds, West Yorkshire, LS12 2NS
Get a glimpse of how this wedge-shaped house, built in 1886, was originally decorated and how it has survived subsequent attempts at modernisation. The red-brick end terrace retains a surprising number of original features, including an outside toilet.
Saturday 9 and Sunday 10 September: Tours from 2-3pm and 3:30-4:30pm
Pre-booking required
St. Bartholomew's Church, Wesley Road, Armley, Leeds, West Yorkshire, LS12 1SR
Take a look inside this Gothic Church, which can be seen for miles due to its distinctive, high tower and spire. See the font, pulpit, lectern, and high altar, and listen out for the sounds of the magnificent Schulze Organ, of world-wide renown.
Saturday 9 September: 11am to 2pm
Sunday 10 September: 9:30am to 12pm
Saturday 16 September: 11am to 2pm
Sunday 17 September: 9:30am to 12pm
No booking required.
Leeds Industrial Museum, Armley Mills, Canal Road, Leeds, West Yorkshire, LS12 2LX
An exhibition that brings disabled people's voices from the past and present together, to highlight their contributions to heritage and contemporary culture.
Newly commissioned artworks by local disabled artists are displayed amongst the textile machinery of Leeds Industrial Museum at Armley Mills, reclaiming narratives of disability in Leeds' histories. The artists have responded to hidden stories of disabled mill workers through sculpture, textiles, painting, sound and film.
Friday 8 September: 10am-5pm
Saturday 9 September: 12pm-5pm
Sunday 10 September: 12pm-5pm
Tuesday 12 September: 10am-5pm
Wednesday 13 September: 10am-5pm
Thursday 14 September: 10am-5pm
Friday 15 September: 10am-5pm
Saturday 16 September: 12pm-5pm
Sunday 17 September: 12pm-5pm
Bookings preferred.
Bramley
Bramley – the village that disappeared
Tesco store, Bramley Shopping Centre, Bramley, Leeds, West Yorkshire, LS13 2ET
Rediscover the lost village of Bramley. Listed in the Domesday Book, much of old Bramley was lost to redevelopment in the 60s and 70s. Local historians Roger Cliff and Anthony Silson will lead a walk that highlights local heritage and the historic architecture that survives.
Friday 15 September: 10am
Pre-booking required.
Calverley
Hard hat tour Calverley Old Hall
Calverley Old Hall, Woodhall Road, Pudsey, West Yorkshire, LS28 5NL
We are pleased to be able to open the doors of Calverley Old Hall once more for a limited number of tours in September, in association with Heritage Open Days.
Calverley Old Hall is a Grade I Listed medieval manor house which is currently on the Heritage at Risk register, now under restoration by The Landmark Trust. Located in the village of Calverley, between Bradford and Leeds, the Hall has a fascinating past which spans over 700 years of history, with many stories to tell.
Friday 15 September: 10.30am, 11.15am, 12pm, 12.45pm, 1.30pm, 2.15pm.
Booking required.
Burley
A Gothic Revival – The Story of Left Bank
Left Bank Leeds, Cardigan Road, Leeds, West Yorkshire, LS6 1LJ
Join us to explore the history of our beautiful Grade II* former church building now known as Left Bank, a cultural creative venue in Hyde Park, Leeds. Hear about the life of St.Margaret's of Antioch Church in the 1900s and its new life now.
In 'A Gothic Revival – The Story of Left Bank' we will explore the history of this Grade II* Listed former Church building latterly known as St Margaret's of Antioch Church. Situated on Cardigan Road, the build of this impressive Church was fund-raised by the local community in the early 1900's as their existing Church was only temporary.
Steve Corbridge, Building Manager will share the fascinating story of the Church's development and role within the community until its closure in 1995.
Tuesday 12 September: 6pm-8pm.
Booking required.
Farnley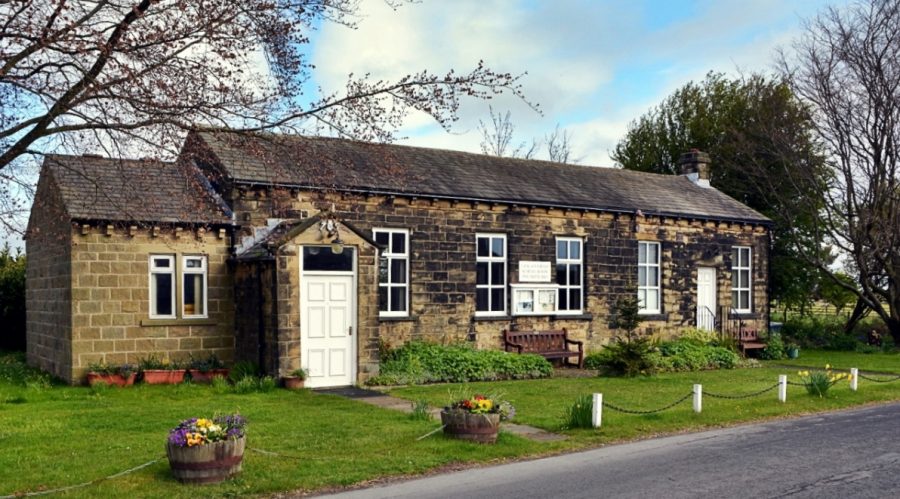 Charles Jenkinson and the creation and destruction of Quarry Hill
The Lancasterian School Room, Low Moorside Road, New Farnley, Leeds, West Yorkshire, LS12 5HY
Join Michael Meadowcroft as he returns to the historic Lancasterian School Room with another talk specially prepared for Heritage Open Days. Charles Jenkinson, the cockney socialist vicar of Holbeck, was a creative dreamer who set his mind on replacing the slum housing of Leeds. In the course of three short years in the 1930s he pushed through the demolition of 14,000 dwellings and the building of 15,000 new houses plus the innovative Quarry Hill flats.
Thursday 14 September: 2pm
No booking required.
Farsley
Farsley Rehoboth burial ground tour
2 Coal Hill Lane, Farsley, Pudsey, West Yorkshire, LS28 5NA
You are invited to tour a 200 year old burial ground that for years was neglected and untended. It is now being reclaimed as a community asset to share its heritage, war graves, nature and ecology.
The Farsley Rehoboth Baptist Burial Ground was a place of internment from 1785 to 2000 and reflected the growth of Farsley, in particular its textile industry with many prominent residents buried there.

In total, there are circa 4,000 local people interred in the Rehoboth all with their own stories and contributing to the growth and history of Farsley.
Sunday 17 September: Tours: 10am, 11am, 12pm, 1pm, 2pm, 3pm & 4pm.
Booking required.
Kirkstall
Hollybush Conservation, Hollybush Conservation Centre, Broad Lane, Kirkstall, Leeds, West Yorkshire, LS5 3BP
Drop in to learn more about the history of Hollybush, enjoy the garden, and sample some produce. From a rhubarb farm that supplied the Ritz, to a home for canal lock keepers, Hollybush in Kirkstall has had a long a varied history that dates back to the 1700s. The latest chapter of its life is as a Conservation Centre, run by the Conservation Volunteers, providing green space and a place to grow in what is now a busy urban part of the city.
Sunday 10 and Sunday 17 September: 11am to 3pm
No booking required.
Pudsey
Fulneck, Pudsey, West Yorkshire, LS 28 8NT
Love, Life, and Labour of the early Fulneck Community. How the early members of the Fulneck community were organized, made a living and endeavoured to live harmoniously together.
Spend a day out visiting this unique historical village with an elegant Georgian church. Explore how the early settlers to the community agreed to share their lives together.
Saturday 16 September: 10.30am-4pm. Outside tours: 11am, 12pm, 1pm, 2pm & 3pm.
No booking required.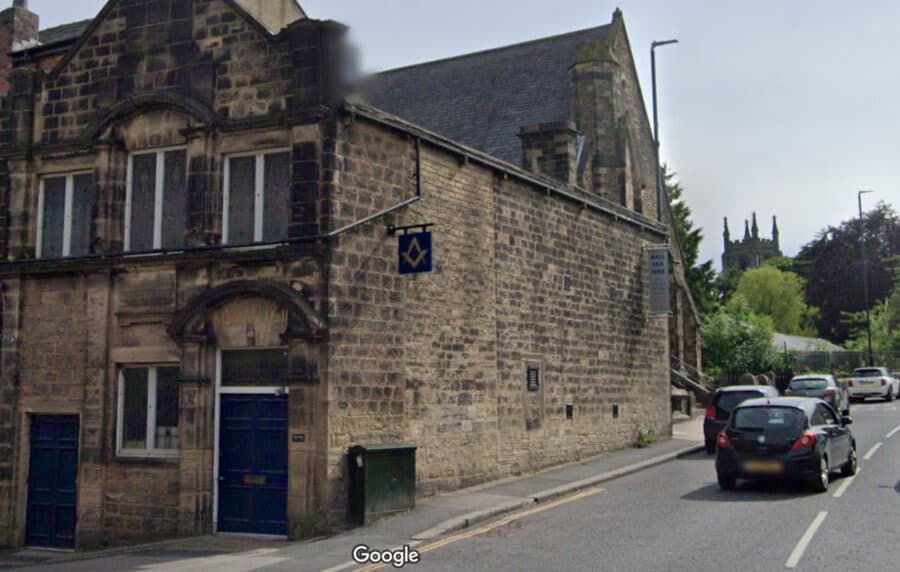 48 Church Lane, Pudsey, West Yorkshire, LS28 7RF
Discover Pudsey Masonic Hall – a hidden gem in the town. Join us on a guided tour of the building, with an explanation of all aspects of Freemasonry, if required!
Saturday 9 September: 10.30am-4pm
No booking required.
Walk through Tong, Cockersdale and Fulneck
The Greyhound, 23 Tong Lane, Tong, Bradford, West Yorkshire, BD4 0RR
Join Leeds walk guide Ken Goor for another of his popular Heritage Open Days walks.
This circular walk starts with an opportunity to see heritage buildings in the ancient village of Tong before arriving at the historic Fulneck Moravian settlement. The walk will then take you through Cockersdale Wood which is part of the Leeds Country Way before returning to Tong.
Sunday 10 September: 10am
Pre-booking: Required.
Stanningley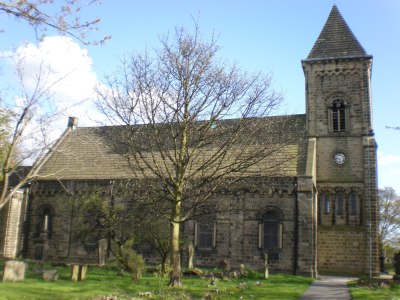 St Thomas's Church, Stanningley
The Rectory, Stanningley Road, Stanningley, Pudsey, West Yorkshire, LS28 6NB
Early Victorian church in Norman style with bell tower, two aisles, barrel-vaulted ceiling, church registers, and Romanesque chancel arch. Links to local iron founding and woollen cloth-making heritage. Self-guided tour. Organ recital, Refreshments.
Saturday 9 September: 11am-4pm.
No booking required.
Wortley
Whingate Methodist Church & Community Centre, Whingate, Leeds, West Yorkshire, LS12 3EJ
Discover which well-known people had connection to leads at this exhibition of photographs and information that has been gathered over those years. The collection includes lost pubs, local schools and the many shops around in the past, plus much more.
Saturday 9 September: 10:30am to 3pm
No booking required.
Have we missed an event?
E-mail your details to news@westleedsdispatch.com and we will add it.
What's on in West Leeds
Check out WLD's what's on guide for the latest events from your community and beyond.
Sponsored content