A West Leeds woman with incredible community spirit and commitment is the latest person to be thanked for her hard work in the community.
Adele Rae has been a leading light in the Kirkstall Valley Development Trust for many years – and fellow volunteer Keith Hodgson says her work going the extra mile means she should be the latest recipient of a West Leeds Good Egg.
WLD recently appealed for readers to nominate and publicly thank their 'Good Eggs' – selfless people who go the extra mile for others without recognition.
Fellow KVDT volunteer Keith Hodgson said:
"You often share articles regarding Kirkstall Valley Farm and that is much appreciated. The team at KVDT Unit 11 community facility have and are working tirelessly supporting families in the Kirkstall area. The team is lead by Adele Rae, could I propose that Adele is considered for the Good Egg award in the near future?"
Adele Rae, who lives in Burley, is KVDTs community director and also the centre manager for their community hub at Kirkstall Bridge Shopping Park. 
She has been in this role now for more than three years, which started as a voluntary position.
Adele undertakes plenty of jobs, including the organising of events, taking bookings for groups/workshops/meetings that wish to use the Unit's space, leading and supervising all the volunteers there and many others too.
Basically, she is "in charge of all the community based projects" at Unit 11.
KVDT chose Adele Rae for this position from the very start of the project, noticing her passion and desire to make Kirkstall Valley a better place for people to live and work in.
Your chance to say 'thank you' to someone for making a difference in West Leeds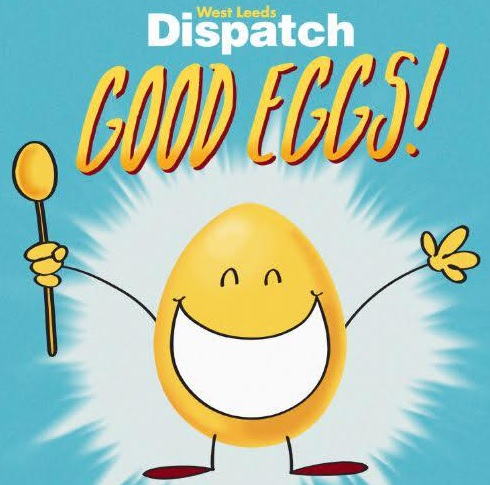 'Good Eggs' don't have to be a lifesaver – they could be someone who does the little (but important) things in life, like doing the shopping for an elderly neighbour who can't get out.
Nominees could range from someone who picks up litter in the street, works tirelessly as part of a local community group, or volunteers their time to make a difference where they live without wanting anything in return. In fact, anything that shows generosity of spirit!
Nominating someone couldn't be easier…
Simply drop us an e-mail – at news@westleedsdispatch.com – providing us with the name of the person you'd like to nominate and some reasons why you'd like to nominate them.
Please include your own telephone number so we can contact you.