Words: Richard Beecham
A Farnley and Wortley councillor has warned floods like the one last weekend will become "inevitable" if developers do not become more careful about where they build.
The leader of the Leeds Green Party, Cllr David Blackburn, was speaking after flooding at Wortley Beck submerged the Ring Road near Branch Road in his own ward. The flooding threatened nearby houses.
Cllr Blackburn believes that, in addition to flood defences, council decision-makers need to stop allowing developers to build on land susceptible for flooding, as this takes away the capacity for drainage and can cause water run-off.
His comments come exactly a year after the city's "near miss" with the rainfall brought about by storm Ciara, and this has led some to call for urgent improvements to Leeds's flood defences.
Scenes of small flash floods were posted on the internet on Saturday, with Gelderd Road in Wortley and Troydale in Pudsey affected by high levels of nearby becks.
"Incidents like this are inevitable with climate change, because there is more rainfall," Coun Blackburn said. "But we are building on more and more land and it is causing more water run-off. It's inevitable if we carry on as we are – we are going to get more situations like this.
"We can invest in schemes to stop flooding, but some of it is taking place in a catchment area where we are allowing building and the taking away of trees.
"We need to be more careful about where we are building, and we need to take the wider cause into consideration."
Leeds West MP Rachel Reeves (Lab) added that the flooding caused cancellations at Kirkstall Forge Station, and that the Government was ignoring repeated warnings about the issue. She said:
"My constituents in Leeds West have been hit yet again by more flooding which meant cancelled services at Kirkstall Forge station. There was also flooding in Wortley after the Beck burst its banks.

"I have repeatedly warned the Government that it must act and stop dithering to prevent people facing sleepless nights as they wonder if their homes and businesses will fall victim to flooding.

"The Government should convene a flood preparedness taskforce and bring together local leaders and frontline agencies so Leeds is properly protected."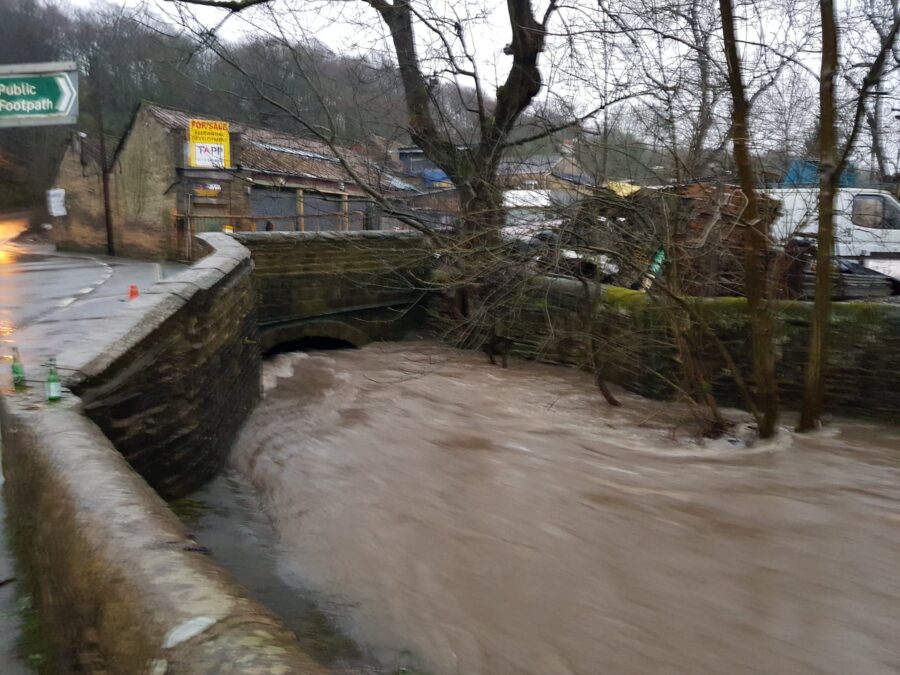 Simon Seary (Con) represents the Pudsey ward. He said a temporary barrier had been put up against Pudsey Beck in Troydale, but warned the problem was made difficult by the amount of mud and silt blocking nearby drains.
Coun Seary agrees that some built up areas can cause water runoff, rather than providing drainage, which can lead to problems.
"With new builds, they often build reservoirs underneath to collect the rainwater," he said. "But when you have people concreting over drives, added together, it adds an issue and you could have a bigger problem over a period of time."