An events company launched by a West Leeds woman during lockdown has hosted a string of successful 'social distance socials' after changing their approach to business.
Rolling Social Events is the brainchild of Kirkstall's Samantha Fish and Bruce Lerman, two of the city's most respected names in hospitality. Together they founded Leeds Rum Festival – which has been running for four years at Leeds Corn Exchange – and Leeds Gin Fair also at the Corn Exchange.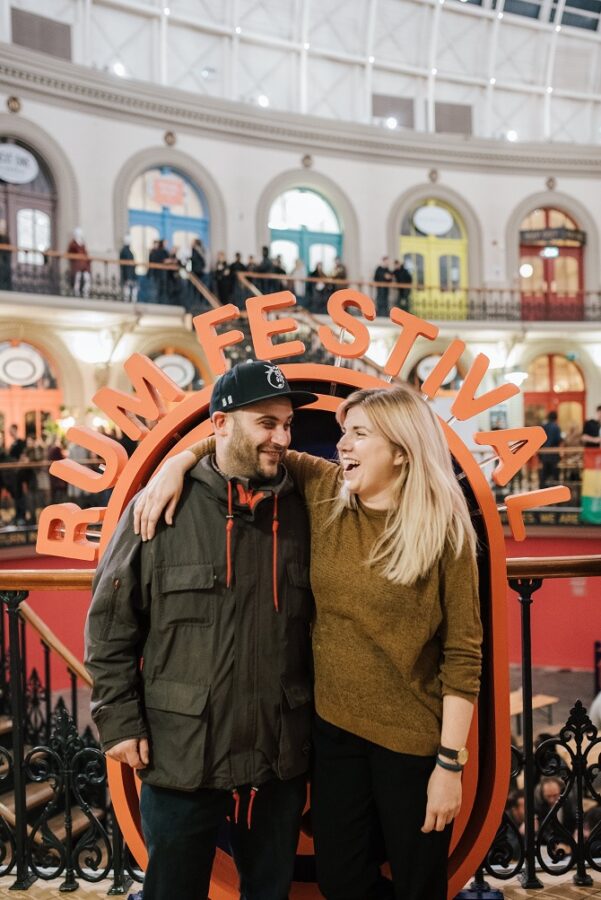 When Covid 19 hit they were forced to cancel the first event they were to host under the new company name; Rolling Social's Gin Picnic at Kirkstall Abbey was meant to be in May but following their agreed pre-lockdown mission – 'to create modern experiences that connect our guests through food and drink' – they took a change of direction. The determined duo created 'Sip Along' an event that takes place in the ticket holder's own home.
"People were missing social side of Leeds," says Bruce who owns Hedonist Bar in the city centre. "And we in the industry were missing our customers and the general city vibe, so we created an interim event to bring us back together and celebrate the things we love – spirits and connecting people."
They held their first one in June and have had a string of sell-outs since with Rums, Whiskies, Gin, Wine and Vodka.
Sip Along brings people together via Zoom. The ticket holder receives a link to the event and a generous sample pack delivered to their home free of charge. Each event is hosted by a brand ambassador for the for the spirit or wine; these are knowledgeable people with a passion for their product and their craft. Samantha said:
"Traditionally we have focussed on Leeds – it's where we're from, where we work, and what we love. Of course there are no geographical limits for the Sip Alongs and people all over the UK have joined us – we've even had requests from overseas, but we haven't quite managed the delivery for that!"
Whilst bars and restaurants have reopened and many are venturing out, Rolling Social will continue to host their regular Sip Alongs.
"We know that there are still some who are nervous about returning to a social life, but also we have found people who really enjoy partying on their own sofa," Sam added.
"There are many reasons people don't or can't go to town; child-care, accessibility, and cost are just a few and we are reaching those people with this new initiative. This totally fits our brand and we will continue taking a bit of the festival spirit into people's homes whilst planning ahead for when our festivals can safely return to the city.
"Our Festivals have always followed the same ethics; they're not about us making a quick buck and disappearing – we never over-sell tickets and we are committed to bringing quality to the independent Leeds scene.
"We're about celebrating, sharing knowledge, and bringing people together for a good time, and we're really proud to have succeeded in sticking to this throughout a really difficult time."
Rolling Social Events currently have two Whisky Sip Alongs on sale for October and November.
World Whiskies
Friday October 30th at 7.30pm
A whistle-stop tour around the world of whisky hosted by Rolling Social Events and award-winning Stef Holt of Speciality Brands Drinks Agency with six expressions from some of the world's top producers in Scotland, Japan, India, Taiwan, and the USA.
Tickets £27.50
Book here https://www.ticketarena.co.uk/events/Rolling-Social-7
A History of Scottish Whisky with Glasgow's Glengoyne
Alec Morgan, Whisky fanatic, and Regional Sales Manager for Ian Macleod Distillers will take you through a tasting of five Single Malts from the Glengoyne Distillery giving an insight into the history of Scotch
Tickets £27.50
Book here: https://www.ticketarena.co.uk/events/Rolling-Social-8
For more information on Rolling Social Events visit www.rollingsocialevents.com