Fancy discovering the rich local history of our communities in West Leeds?
The annual Heritage Open Days weekend gives people the chance to see hidden places and try out new experiences – all of which are FREE to explore.
We've put together a list of events across West Leeds. Why not pop along and get involved?
Thursday to Sunday
1. Leeds Industrial Museum
Once the largest woollen mill in the world, today Armley Mills tells the story of Leeds' rich industrial heritage through the collections, exhibitions and galleries of Leeds Industrial Museum. Over the four days we will be running guided tours including to normally unseen areas of the museum and you'll have the chance to see our fabulous Mill Engine in Steam. Details of events and opening times here.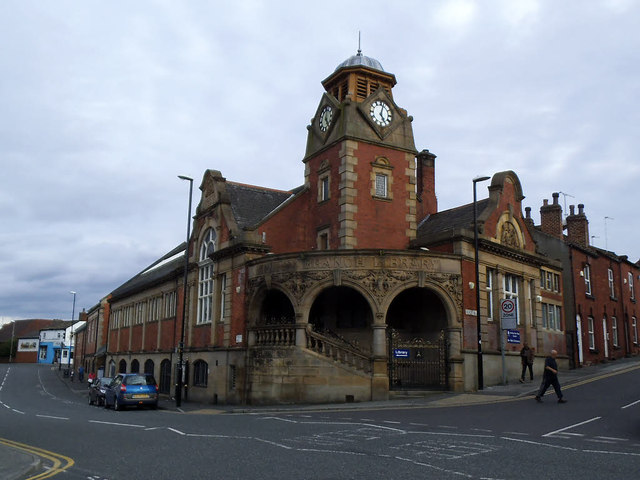 Thursday 7 September
2. Armley Library Heritage Building Tour
Explore the oldest branch library in Leeds! This event will also feature a tour that will give visitors the chance to admire many of the building's original features, focusing on the library's history and some of its most famous visitors, including local-born author Alan Bennett who recently returned to the area to film a BBC documentary. Historical maps and documents connected with the library and the history of Armley will be on display, too. Event runs 2pm-3.30pm, Tours 2pm and 3pm.
3. The origin of Leeds street names – Farnley
The Lancasterian School Room, Low Moor Side Lane, Farnley hosts this event. Discover more about the history of Leeds through the origin of its street names. The School Room was founded in 1813 for the education of local children by a young Quaker Joseph Lancaster.
The event runs 2-3.30pm. More details here.
4. Bramley – The Village That Disappeared
Listed in the Domesday Book, much of Bramley was redeveloped in the 60s and 70s. Discover the heritage and historic architecture that survives on a guided walk hosted by Bramley History Society. The walk will include Bramley Conservation area. Walk 9.45am-12 noon. Event is run by Bramley History Society – more details here.
Friday to Sunday
5. Sunnybank Mills, Farsley
There will be mill tours to take you through buildings normally closed to the public and bring to life the rich history of the mill and the people involved over the centuries. The archive will also be open to the public; showcasing new displays and new discoveries.
Friday 8 September: Archive 1000-1600 & Tours 1000, 1200 and 1400
Saturday 9 September: Archive 1000-1600 & Tours every hour
Sunday 10 September: Archive 1000-1600 & Tours every hour
Saturday, September 9
6. Castleton Mill Open Day
Castleton Mill is a beautifully restored Grade II Listed building sitting alongside the Leeds and Liverpool canal close to Leeds City Centre. Built in the early 1830s, Castleton Mill was an early steam-powered flax spinning mill and has a rich history within the thriving textile heritage of Leeds. Details here.
7. Farnley Hall Open Day
Guided tour of Farnley Hall and ancillary buildings. More details here.
8. Gotts Park Mansion tours
Gotts Park Mansion was the home of Benjamin Gott, owner of Armley Mills and a leading figure in the Industrial Revolution. The Mansion is set in stunning parkland and is now the clubhouse for a golf course. Tours 1.30, 2.30, 3.30pm. Booking here.
9. Lower Wortley History Group – All Things Wortley
Doesn't time fly. It is Heritage weekend on 8/9/10 and once again Wortley Local History Group are opening their doors on Saturday, 9th September at 10am until 4pm.  There will be old photographs, archives and films to see and refreshments available. This is being held at Whingate Methodist Church, Whingate, Armley LS123EJ. So come along and you might see photographs of your Granny or Grandad or even yourselves at school. More details here.
10. Pudsey Masonic Hall
Guided tour of the Church Lane building, with an explanation of all aspects of Freemasonry. Tours run 11am-4pm. More details here.
11. Pudsey and District Civic Society Archive Open Day
Visit the archive at Unit 5 Red Lane Mill, Sunny Bank Mills, 83-85 Town Street, Farsley and see a display of artifacts, local photographs, information on local history of the old Pudsey Borough and much more. More details and times here.
12. Transforming a Yorkshire Hillside
The fascinating story behind the creation of the 18th Century Moravian settlement at Fulneck will come under the public spotlight. The annual event, being held between 10am 4pm, will be centred around "The Terrace", the home to Fulneck School, a church, museum, houses, golf club, team room, art gallery and museum.
Being staged by members of Fulneck Moravian Church, Settlement and Museum, the "Transforming a Yorkshire Hillside" day will feature guided tours, activities, drama performances and an exhibition.
Details of museum opening times, organ recitals and tours can be found here.
Saturday-Sunday
13. St Bartholomew's Church, Armley
Grade II* listed building of Victorian splendour, completed in 1877. Huge edifice. Restored in 2001 with Heritage Lottery grant. Spectacular reredos and nave lighting. The celebrated Schulze organ dates from 1868, installed in the church 1879, and restored during 2003-4.
Saturday 9 September: 1000-1600
Sunday 10 September: 0930-1300