A planning application has been submitted for the installation of a war memorial stone on the grass verge outside the Co-op supermarket on the Hawksworth Wood estate in Kirkstall, writes Keely Bannister.
The memorial will be made from red polished granite stone and will be located on the Cragside Crescent, Vesper Road and Broadway junction, facing towards Kirkstall centre.
Susan Childs, one of the architects behind the project, said the memorial stone will commemorate 26 men and one woman killed in active service between 1939 to 1972. She added:
"All the 27 lived in the parish of Hawksworth Wood and died as a result of active service. The only woman on the list died on Christmas day.

"On the other side will be the names of the five men who were killed during the bombing of Kirkstall forge. It is also 100 years since the first stone was laid on Hawksworth estate, so it all ties in nicely.

"An older named Margaret Rawnsley spent eight years researching all the names, she couldn't take it any further so I stepped in to help her, a friend of mine Amanda McKenna is giving me a hand.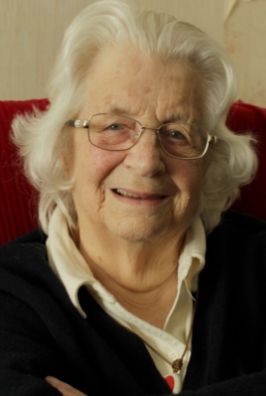 "The Hawksworth Community Association, HOPS (Hawksworth Older People's Support) Hava and CEG have made donations to pay for the war memorial.

"I've done all the work off of my own back. We then needed a 'group' for all the legal bits, so the community association kindly agreed to it."

There will also be a dedication service on the 12th October at 12pm. Ms Childs added:
"We will have families representing the fallen. We've also invited present householders who now live at the same address. The Lord lieutenant, lord mayor, regiments and other local dignitaries will be present. There has been a poem and a song written especially for the memorial.

"After the dedication service we will march round to St Mary's Church for an intergenerational performance, followed by a vintage afternoon tea and entertainment in the village hall. Hawksworth Wood primary school and other community groups will be placing objects in a time capsule, which will be placed under the memorial stone.

"People from all over the country, well the world actually including Finland, have knitted poppies. There will also be an intergenerational piece, performed in the church.

"We will have 10 'There but not there' perspex figures in church. The Co-op, Morrisons and local bakers are providing the food. There has been a poem and a song written especially for the memorial."
Susan saidthat the Kirkstall councillors have been supportive of the project and, on the planning portal, Leeds West MP Rachel Reeves has submitted a comment in support of the project, writing:
"This memorial stone, and the project is an excellent way to remember those who fought in the wars.

"The project has also seen the local community work together, by creating a time capsule under it, and dance at Kirkstall Festival. It is a great celebration of the diversity of the community today, but also of the historic community."