Words: Fran Barker
2021 has proved to be a challenging, (curse of Covid, weather, etc) and successful year for all the volunteers and supporters of Farsley Rehoboth burial ground.
Thanks to the incredible hard work of all the volunteers, (ages 11 to 90 years), and the immense support from numerous local businesses and organisations the site has changed from a reclaimed burial ground to a place of heritage, history and location to explore.
This wonderful community asset now offers a permanent place of rest for all within the nearby locality.
Throughout 2021 we have received 1,031 visitors who all visited for different reasons. The general consensus of of our visitors was: "Wow, we didn't think it was this big, what a fantastic job you have all done."
So what have we achieved? Please see below:
5,900 dedicated volunteer hours achieved in 2021
To date, more than £101,000 raised for our UK-registered charity
Around £4,300 of donated machinery, goods & services from local companies
28 tonnes of sand, cement, path stones and memorial chippings purchased
60 yards of new wheelchair accessible paths laid
Details of 3,787 individuals documented and new information added to the database, for the 4,000 individuals interred (available to access on the website).
Launch of our website (www.farsleyrehoboth.org) 
Installation of mains electricity including 100 metres of ducting/armoured cable, (volunteers can now make a cuppa!)
600 feet of stone wall rebuilt, up to six feet high
28 graves fully restored; 20 in progress, circa 200 cleared.
90 handmade Rehoboth reindeer made and sold
Implementation of full cloud-based CCTV and wi-fi hub throughout the burial ground
101 sponsored grave markers with dedicated named plaques installed, 50 more being produced
Books of Remembrance for the 4,000 interred individuals for reference produced
250 Tree Booklets documenting all protected trees compiled, written & printed
1,000 visitors' guides designed & printed, (third edition)
16 Affixed QR codes and posts/maps for grave search installed throughout the site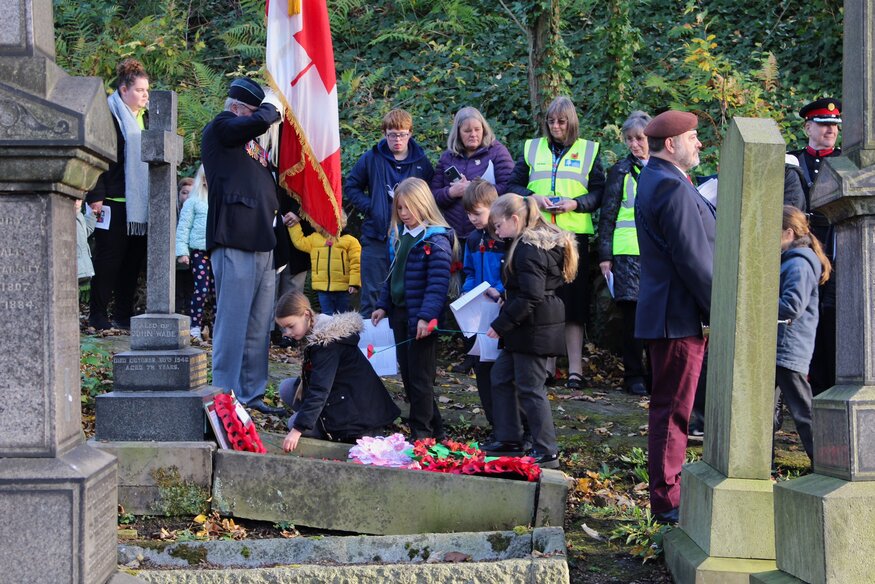 Looking to the future…
Future projects at Rehoboth include:
Continuation of Grave Marker sponsorship fundraising initiative, (details on fundraising section on website).
Spring 2022, launch of bereavement services, (for details, please email farsleyrehoboth@gmailcom)
Repair and upgrade of existing graves
Develop and market heritage elements of burial ground
Compilation and print of book entitled "Behind the Secret Walls" with contributions from local residents.
Our work will continue throughout 2022. Anyone who would like to visit or learn more about volunteering opportunities, please e-mail us at farsleyrehoboth@gmail.com.