Plans to transform a run-downgrade II listed former Sunday school and caretakers' flat in Farnley into a six-bedroom house have been withdrawn.
Farnley Hill Methodist Church in Stonebridge Lane, dates back to 1828, with a 1921 extension to the Sunday school. It has suffered from vandalism in recent years.
Mr Ash Mahmood's application focussed only on the Sunday school building. But council conservation officers said this was unacceptable as the whole building, including the chapel, were in urgent need of restoration.
Senior conservation officer Kate Newell said in a report that the building was in a poor condition with deteriorating structural issues and extensive vandalism including significant damage to the historic interior.
She added: "As a result, I have added the building to the council's building at risk list and now require urgent works to secure the immediate protection of the building to ensure no further damage is suffered. I'm also looking to work with the applicant to get the whole building back into use to secure its sustainable future.
"The current application seeks only the redevelopment of the Sunday School and makes no proposals for the church, which is the principle part of the heritage significance. Given the current condition of the church this is not acceptable, and a proposal is required that addresses the building as a whole.
"What is done to the Sunday School may prejudice being able to secure the … sustainable future of the rest of the building."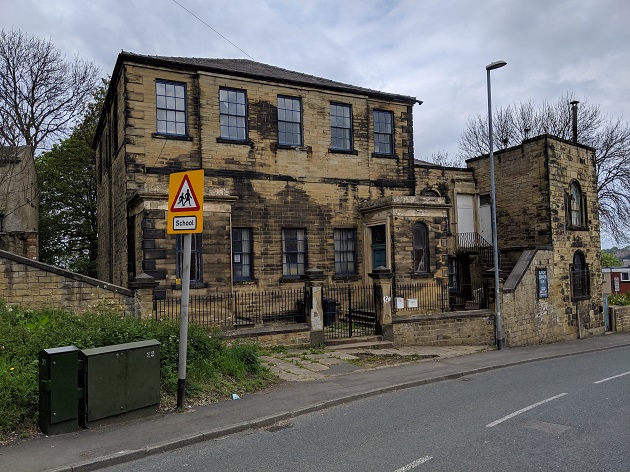 Her report adds that if timely contact is not made regarding a whole building approach, either through a pre-application enquiry or submitted applications, the council would start enforcement action to address the situation.
A planning statement submitted with the original planning application said: "The building's structure is basically sound but – being vacant – is in a deteriorating condition with significant roof leaks, rotting windows and continuous vandalism being the main problems.
"The church has a fine interior with original features whereas the Sunday school is described as having 'no original features remaining within'. Although a marble stone plaque remains to the first floor and will be retained."
Three previous planning applications for the Sunday school were approved but not implemented due to financial considerations.
The planning statement said the whole of the grade II listed buildings, including the former Methodist Church, have been bought by Mr Mahmood. He intends to register a split site, with the Sunday school and church to have separate titles.
The latest plans can be viewed and commented upon here.
Read more of WLD's coverage of Farnley Hill Methodist Church here.
Please support people-powered independent media in West Leeds
Please consider helping us to continue bringing independent community led news to you by becoming a WLD supporter for either £4 or £10 a month. We really need your support to sustain our operations. Full details can be found here.
Sponsored content