By Thomas Ritchie. Additional reporting: John Baron
Farsley Celtic are deeply saddened to announce the death of former chairman John Palmer, who passed away peacefully in his sleep at the age of 86.
John, alongside his wife Margaret, devoted much of his life to Farsley Celtic, and is chiefly responsible for ensuring that there is still a football club in Farsley to serve the local community.
His association with the club stretched back 50 years, beginning in 1972 when he was asked to get involved at Throstle Nest by a friend.
In 2010, John, alongside his family and John and Dorothy Farrell, secured the future of football in Farsley after the financial demise of the original Farsley Celtic club, reaching a deal with Leeds City Council after they had bought back Throstle Nest from the administrators.
The Celts would restart life under Palmer's stewardship in the NCEL Premier Division and went from strength to strength, securing three promotions, and a return to the National League North, during his nine years as chairman.
Director Rob Winterbottom described Mr Palmer as a 'true farsley Celtic legend'. He said: "I will personally never begin to underestimate what John Palmer has done for Farsley Celtic.
"John has been the life of the football club over many, many years and I am personally devastated by his passing.
"John gave a lot of his life to his football club and everyone connected with Farsley Celtic should be eternally thankful for that.
"I would like to send my condolences and that of all at Farsley Celtic to Margaret and all of his family at this time.
"John, to me, you'll always be an unofficial member of my family. Rest in peace, my dear friend."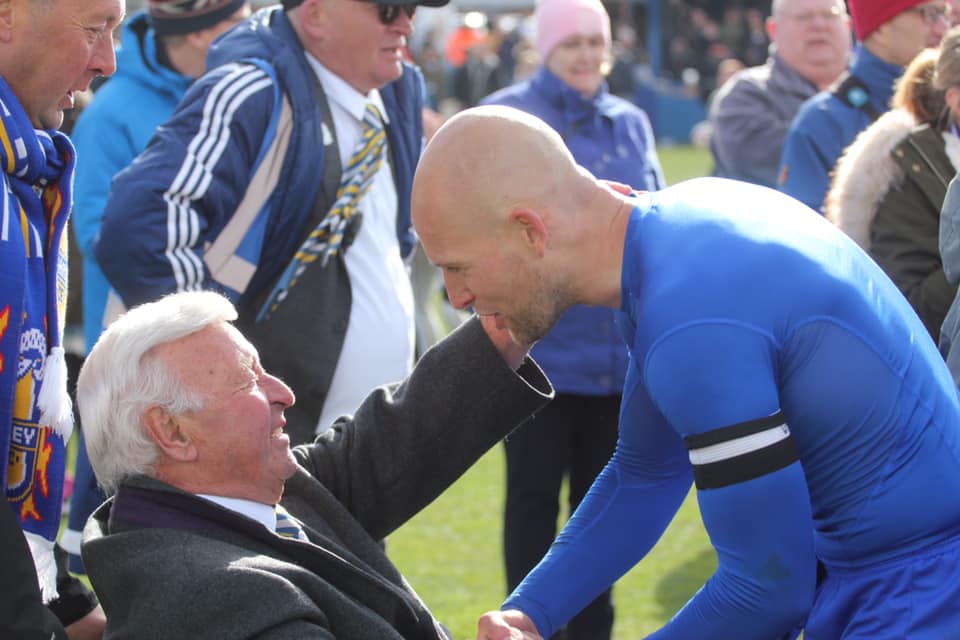 Tributes flooded in on social media as the news of Mr Palmer's passing broke this evening.
John Stubbs said on behalf of Farsley Celtic Supporters' Club: "RIP Mr John Palmer. An absolute gentleman. Always had time to talk to the fans. You gave the fans some great times over the years. An absolute credit. Condolences to Margaret and family."
Former Farsley defender Danny Ellis said: "Absolutely gutted to hear this news. What an unbelievable person – a true family man with a huge passion for football. He was Mr Farsley Celtic. You will be missed by so many people – rest in peace John Palmer."
Farsley Celtic regular and Bramley & Stanningley councillor Kevin Ritchie said: "Very sad news, a thoroughly decent man. Sincere condolences to the family. RIP John."
The club posted: "Farsley Celtic are deeply saddened to announce the passing of former chairman John Palmer. The thoughts of everyone at the club are with John's family and friends at this sad time. Rest in peace, John Palmer."
Fan Roger Wade added: "RIP John Palmer – Mr Farsley Celtic. Without you I'm not sure Farsley Celtic would exist."
WLD reported on Mr Palmer's retirement as chairman in April 2019.
Palmer Plants
John and Margaret Palmer are also the founders of popular Palmer Plants in Farsley.
Incorporated in 1982, Palmer Nurseries began life as a small nursery in Farsley, growing plants for its sister company, Palmer Landscapes, as well as other landscapers and trade customers in the area.
Shortly after, John and Margaret purchased the land that the business currently sits on and began construction of a glasshouse, tunnels and potting shed.
In 1995, the company opened its doors to the public as Palmer Plants for the first time, keeping plants as the main focus of the business.