Tree planting has marked the competition of an ambitious extension of a play area in Hainsworth Park, Farsley.
The planting of the eight trees marked the culmination of a three-year long project led by volunteers from the Friends of Hainsworth Park to create a natural landscaped play area for physical and adventurous play next to the existing play park.
The Friends of Hainsworth Park secured over £30,000 for the new play area, which is suitable for children six and upwards.
Money was mainly raised during the pandemic in 2020 and 2021 through crowdfunding and with councillors' support.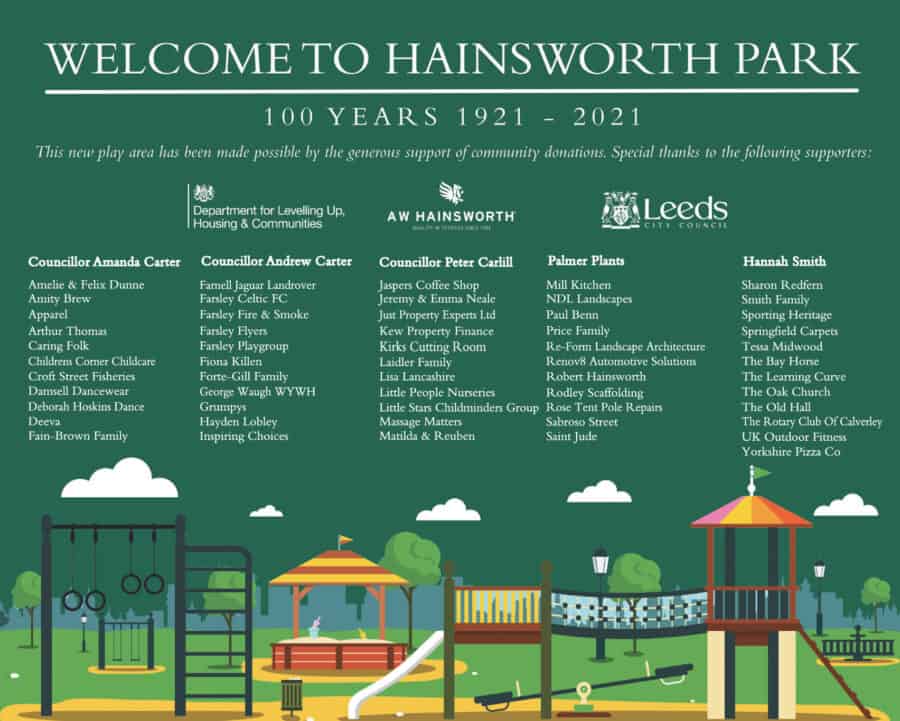 Sarah Cropley, from the Friends, said: "It was great to see the trees installed. The new play area has been so well used by the community since it was installed last year. It's always in use and you see a lot off the older kids using it."
As well as the new play area, a new path has also been installed on the natural route people use through the park and accessible picnic tables have also been installed.
"So many people have contributed to the fundraising," added Sarah. "We're grateful for everyone's support in the community."
Check out our slideshow of images below:
The trees were donated by Calverley-based Palmer Plants.
The park was given to Farsley community by mill owners the Hainsworth family 102 years ago for 'playing fields and use of unorganised games, particularly for young people'.
Some family members, including Robert and Richard Hainsworth, are still actively involved with the park, which now falls under council control, and have provided donations and time to support the Friends group.
The Friends come under the umbrella of the Love Farsley charity, which also supports Farsley Festival, Farsley Community Orchard and Farsley Farmers Market.
To get involved with the Friends of Hainsworth Park, visit their Facebook group or e-mail friendsofhainsworthpark@gmail.com.
Sponsored content