Words: John Baron
A pioneering Swinnow dad has created a disability friendly app giving non-verbal people the ability to text by using symbols.
Richard Keane said his autistic seven-year-old son Rheuben was non-verbal and his preferred way of communicating was to point to symbols printed on paper, for instance the symbol of a cup if he wants a drink.
But Richard, 34, said there was no way of communicating with him if he was not in the same room and so had the idea of setting up an app, called Symbolsend.
This would allow the remote use of symbols instead of words to give non verbal users the ability to communicate more easily.
Richard told West Leeds Dispatch:
"It's a wonderful system of communicating for families who might otherwise find it difficult and it's great when you're face to face and in the same room.

"I was at work one day and I started to receive a series of texts and it was just a jumble of letters, numbers and symbols. I couldn't understand what it was. My wife rang to say it was Rheuben trying to contact me.

"It got me thinking about the visual symbols that he uses in every day life and i set about trying to create an app. I knew there must be other families in similar situations. For people like Rheuben a simple text is beyond them.

"If we take a step back and think about people like Rheuben, then isolation and the inability to communicate with those we love is nothing new and is commonplace."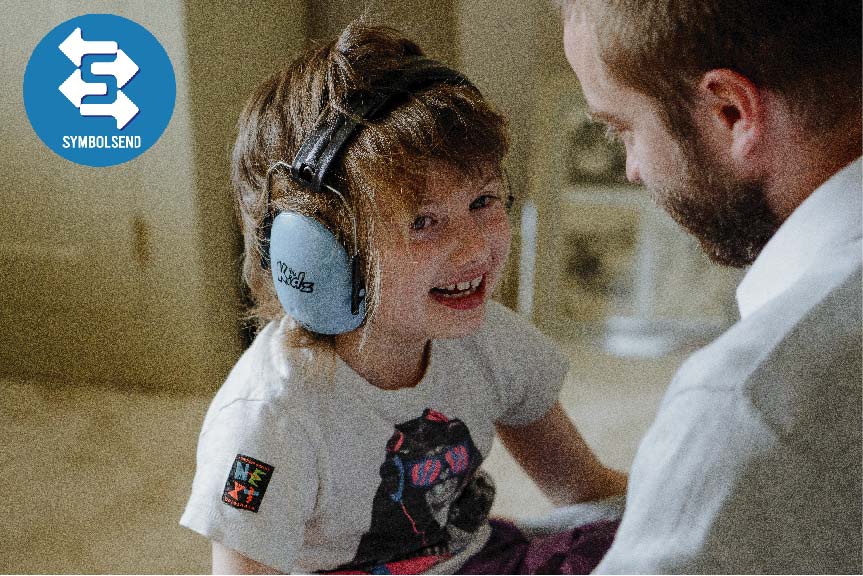 Richard, a chef by trade, is now a carer for Rheuben, who was diagnosed with autism when he was just two years old. He added:
"I started Symbolsend because of Rheuben. We all want what's best for our children but I am not able to find out his wants and needs whilst away from him. I tried to find a solution to tackle this but soon realised there wasn't one out there so I decided to create it."
Richard decided that an app would be the perfect solution but lacked technical expertise to create it himself.
He trawled the web to find a developer who would understand the very specific needs of the app and its users, before linking up with James at Feel Design, who is a former special educational needs teacher.
The Symbolsend app will release in Android and Kindle in a matter of days, and an IOS app for Apple devices to follow shortly afterwards. The app will cost £2 a month, with a free 30-day trial built in.
"I'd love it to be used by as many people as possible," added Richard. "It's designed to be simple enough to be used by children.
Richard has also just launched a crowdfunding appeal, which can be found here, which will include a video chat function in to the app which can utilise the symbols at the same time.
More information can be found on the Symbolsend website.
You can also find it on Twitter and Facebook.