Year 7 Swallow Hill geography students have recently taken part in a landscape competition, writes Dave Griffiths.
Students had to recreate a landscape they liked within a box.
The challenge was to try to include physical and human features and to explain how those features interact.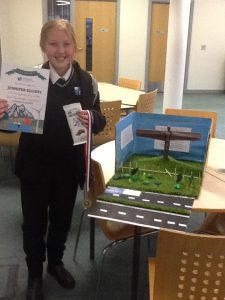 The entries were absolutely fantastic and staff who judged had such a difficult decision but as more nominations came in a clear winner emerged: The Angel of the North by Jennifer Elliott (pictured above).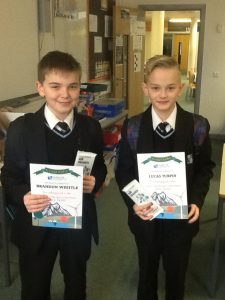 Everyone who entered won a certificate and chocolate and the top 3 entries also won an engraved medal. Well done to everyone for their hard work and fantastic landscapes!
Winner – Jennifer Elliott
2nd place – Thomas Garlick
3rd place – Josh Byrne and Lewis Thomas
Other entries: Oakley Welsh, Laiba Zulfikar, Ellie-Mae Ramsden Da Silva, Usman Mohammed, Fakhirar Akhtar, Amman Mahmood, Kelsey Cliffe, Mikey Duffy, Daniel Rouse, Liyba Fiaz, Lucas Turpin, Josh Turpin, Indeanna Smith, Jack Batley, Mackenzie Boldy and Brandon Whittle.