A raft of new lettings at Sunny Bank Mills, the family-owned mill complex in Farsley, have been announced as the Covid-19 lockdown eases.
In the wake of lettings to Amity Brew Company and First Man Photography this month, Farsley-based Sunny Bank has unveiled a new letting today, with four more in the pipeline.
At the same time, £2million has been invested in the Weaver's Yard project, which is opening up the centre of the mill, creating a magnificent performance area and 95 new car parking spaces.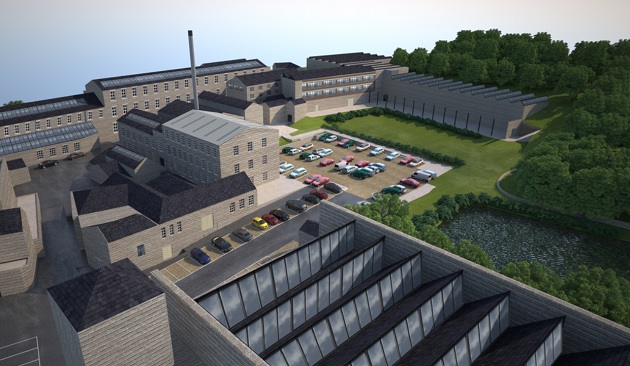 John Gaunt, co-managing director of Edwin Woodhouse, the owners of Sunny Bank Mills, explained:
"Our latest letting to Kids Fitness Centre gives us special pleasure because Martin Davies, who runs this company, is a Farsley resident, who started off his business hot-desking at our mill.
"The business has now grown, so Martin has been able to expand into his own office at Sandsgate on site. This is a great example of how Sunny Bank has acted as an incubator for a local business and enabled it to grow and flourish. Martin's move also underlines the existence of a real community here.
"We now have six really exciting projects in the pipeline, spanning leisure, retail and food. Interestingly, none of them are straight offices and they will really add to the mill and the local area as a destination to visit and work.
"This is so important as high streets try to recover from the damage inflicted by Covid-19. Regenerated mills like Sunny Bank, with a clear strategy to be mixed-use and a determined attitude towards investment, are playing a pivotal role in this process.
"We had to pause and plan for a few months during lockdown but we have now found a path forward which allows us to keep investing in Farsley at Sunny Bank Mills. At over £2m, the Weavers' Yard project is our biggest single investment to date, and is set to complete at the end of October 2020.
"This will open up the centre of the Mill through demolishing some disused buildings, create 95 car parking spaces and a 5000+ sq ft flat outdoor performance space, the latter will allow us to be more flexible in welcoming events in a post-Covid-19 environment."
Martin Davies of Kids Fitness Centre added:
"It's been a rollercoaster of ups and downs for the business with the uncertainty of the past few months delaying moving into the new office space. We're confident in our products and service so now its full steam ahead.
"The landlords have been very understanding with Covid-19 and delaying the office move until now. I'm happy that we're going to be here for at least three years and hopefully many more after that."