People are being urged to have their say on restrictions brought in to tackle street drinking and anti-social behaviour in Armley, Farsley and Pudsey.
Leeds City Council is reviewing 13 Public Spaces Protection Orders (PSPOs) which were introduced across Leeds in October 2017. A PSPO can last for up to three years but can be extended upon review.
All 13 PSPOs have prohibitions which do not allow people to consume alcohol in public places. And the PSPO in Armley also has prohibitions to help tackle bins being left in the street for prolonged periods of time. The council is proposing to keep these PSPOs and prohibitions.
Leeds City Council is proposing to extend all 13 PSPOs (some with new prohibitions).These proposals have received support from local councillors in their respective PSPO areas.
If you would like to comment on these proposals, you can do so from Monday 10 August 2020 until Sunday 06 September 2020, by filling in an online questionnaire here.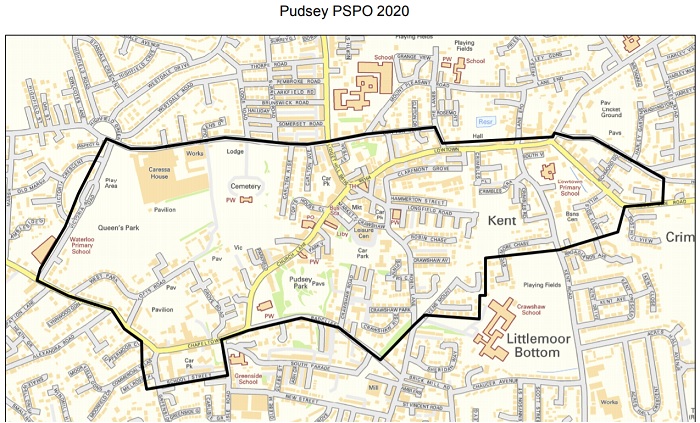 The council will make a final decision on the proposed implementation of PSPOs following the public consultation.
Councillor Debra Coupar, Leeds City Council's executive board member for communities, said:
"Since introducing 13 PSPOs in October 2017, we've seen some really positive results in terms of tackling a range of issues that were found to be having a negative impact on the lives of residents and their communities.
"As part of the terms of the legislation we are reviewing each of the PSPOs as they approach their third year in operation to assess how they have done and the potential to extend. In some instances we are also proposing some additional prohibitions to be added to some individual PSPOs. With that in mind, we would welcome the thoughts of residents regarding the PSPOs established in their communities, and also regarding any further potential alterations that are being proposed."