The first Pudsey Scarecrow Festival scared off the birds with a terrific standard of entries and huge crowds in attendance, writes Damon Sugden. 
The day kicked off with Pudsey's Yorkshire produce and craft market celebrating its one year anniversary, with its own scarecrows on display and an owl experience, which was a hoot.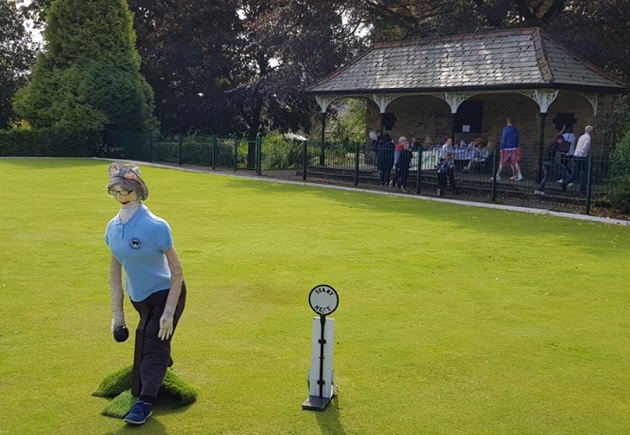 Pudsey Park also hosted a large number of scarecrows, and saw large crowds flock to enjoy the free entertainment from local bands, great food and children's storytelling from The Rainbow Factory. 
With more than 80 scarecrows made by charities, groups, schools, businesses and local residents sited around the town, attendees were invited to follow a trail map to visit the scarecrows on display (thank you to everyone that provided the volunteer pit stops along the trail). 
All funds raised on the day went to Pudsey in Bloom with the hardworking group also judging the top three scarecrows in the competition.
Given the very high standards of the entries, the judges at Pudsey In Bloom had a really hard decision to make.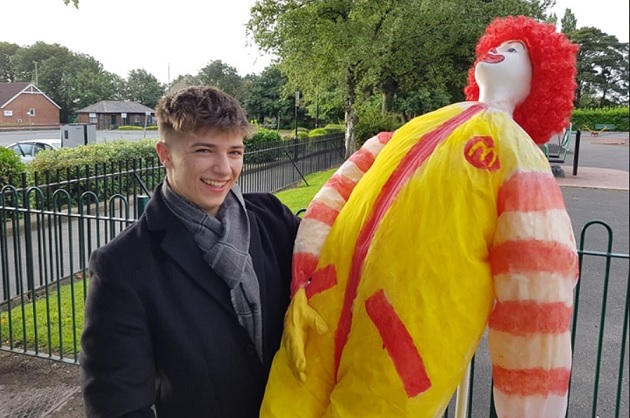 They wanted to let all entrants know that the standard was exceptional and they know you all worked so hard to make them. The Competition Winners were:
1st Place: Family Holiday Scarecrow
2nd Place: Beattie the Bowler
3rd Place: Scaredy Cat 
Well done to everyone who took part! More event photos can be found here.
Caroline Draper, from the Festival Committee, added: 
"I wish I could give you all a trophy and a holiday voucher as you deserve it. It's given us a lot of food for thought for next year."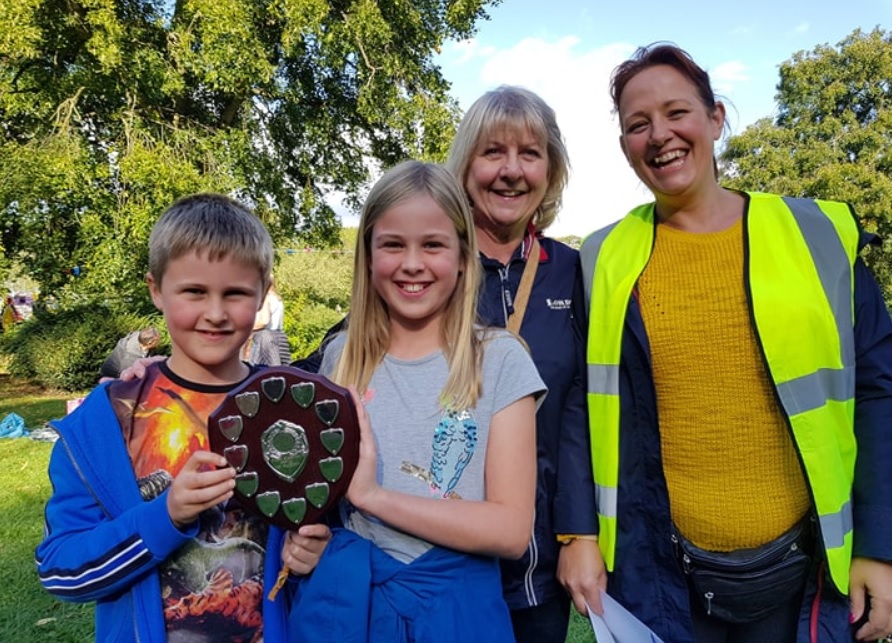 Julie Golding, who won first place with her grandchildren Amelia and James Armstrong, said:
"They (the grandkids) live in Stockport but we've had them over a lot during the summer and we thought the scarecrow entry is what we can do together.

"We've spent a lot of the summer building and sticking the scarecrows together, its been good fun. Watch out – next year will be an ever bigger and better entry!" 
Event founder Caroline Draper wishes to offer the following thanks:
Airedale care home for saving the day for allowing us to use their electricity supply to power the bandstand.Pudsey In Bloom. Bryony from The Rainbow Factory. ALL the volunteers. ALL the musicians, support crew and DJs. Everyone who contributed to the volunteer pit stops, Leeds City Council & Ward Councillors Simon Seary and Trish Smith for their support & funding. My amazing Husband Ian Draper for putting up with me wittering on about the festival everyday for a year. ALL the public for being lovely and considerate to our town. EVERYONE who made a Scarecrow.(Apologies to anyone not mentioned directly as there are so many whose contributions helped make the day a massive success).