The organiser of a petition to make Stanningley Bottom safer for motorists is hoping to gather 5,000 names by the end of the month.
More than 200 people have added their name to the online petition since the Dispatch reported last week that concern over the road layout at Stanningley Bottom was growing.
The total of signatures now stands ot more than 2,100 and organiser Phil Townend, who runs Philip Nicholas barbers at Stannignley Bottom, is calling for one last push to make improvements before there is a serious accident.
Mr Townend's concerns revolve around two 'dangerous' mini-roundabouts, which were installed as part of a package of improvement works connected to the CityConnect cycle superhighway between Leeds and Bradford.
The barber is hoping to meet directly with the Highways department to present the petition.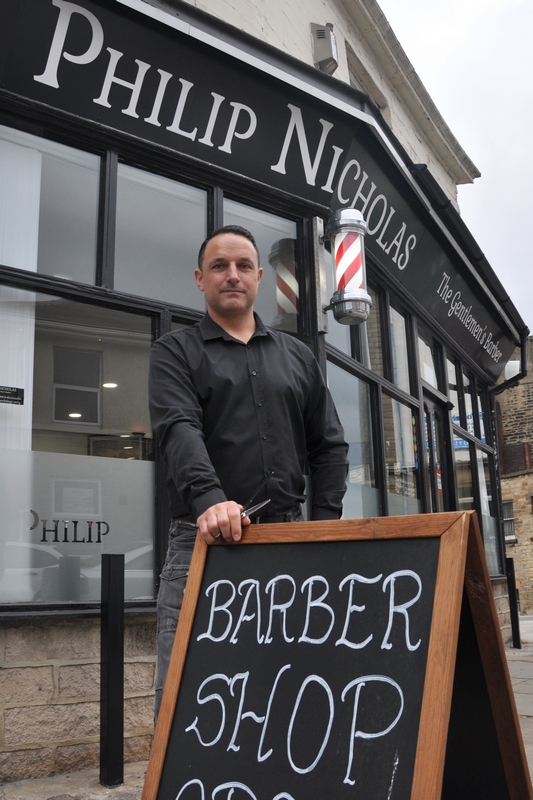 Me Townend said:
"If anyone wants to jump on board to help to escalate this, please do contact me.

"In the meantime, please continue to share the petition with your friends and family and social network groups. Hopefully we will reach 5,000 before the end of October."
The petition can be found here.
Safety audits
In May, Cycle Superhighway bosses attempted to allay residents' and motorists' fears over the new road layout at Stanningley Bottom.
A spokeswoman said at the time:
"The safety of the scheme has undergone a safety audit from an independent team and, following completion, a further audit will take place.

"Recommendations will be considered for implementation and further safety audits will be undertaken, 12 and 24 months post-completion – which will review any available accident data."
The spokesperson said space is limited through Stanningley Bottom and the changes made were intended to provide a better balance between the needs of people travelling through the area, the needs of local businesses and the well-being of local people.
The cycle superhighway aims to encourage more people to take up cycling, become more active and healthier, as well as reduce pollution and congestion on roads.
Cycle superhighway stats
Automatic Cycle Counters have been installed on the Cycle Superhighway and on the Canal Towpath.
A news release says early data from these counters shows an increase in cycling on CityConnect routes compared to results of manual classified counts at similar locations in 2014:
Stanningley Road (Cycle Superhighway) – increase of 28%
Armley Road – increase of 27%
Kirkstall Forge (Canal Towpath) – increase of 70%
Armley Mills – increase of 55%
A spokesperson for the project added:
"Of course, we are trying to achieve a sustained increase so we will be monitoring these numbers carefully over the coming months as well as encouraging more people to cycle through our campaigns and engagement events."
Residents 'sworn at'
The YEP, meanwhile, reported yesterday how residents on Stanningley Road in Armley say they are being repeatedly sworn at by cyclists travelling in the wrong direction after pointing out the cycle lane is a one-way system.
The article was criticised the Leeds Cycling Campaign:
This is a story about aggressive driving, and not following the highway code (Rule 201) https://t.co/hqCmSS6Fid Poor reporting @LeedsNews

— LeedsCyclingCampaign (@LeedsCyclists) October 3, 2016