Food and health champions FoodWise Leeds and Zest delivered an interactive competition for families as part of the #Vegrocks campaign to promote eating and growing vegetables during April and May.
TJ aged 6 and Stevie aged 7 are brother and sister and were both winners of #Vegrocks!  TJ was the winner of the Whingate Primary School #Vegrocks competition in Armley.  Stevie was one of the winners of the overall #Vegrocks competition. Community reporter JOSIE ARMITAGE interviewed proud mum, Vicky...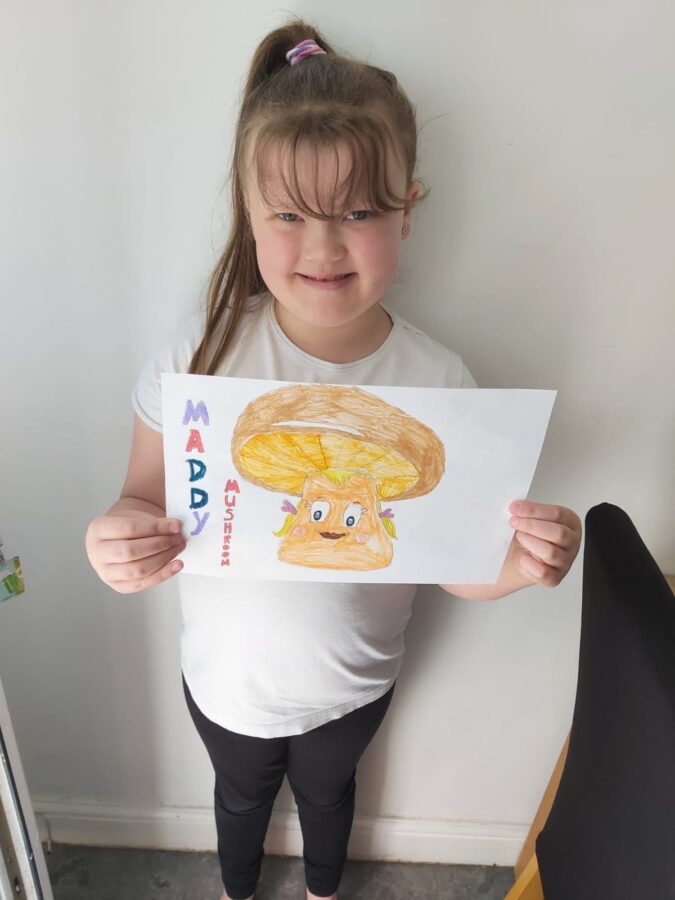 How did you find out about the #Vegrocks competition?
We found out about #Vegrocks through Whingate Primary School where both TJ and Stevie go.
What inspired you to get involved and draw your picture?
When I told TJ and Stevie that they could draw their favourite vegetables they were very happy. Their Dad Tristian helped them.
TJ drew a picture of Kevin Carrot.  Stevie drew a picture of Maddy Mushroom.
How did you decide which vegetables to draw and what picture to draw?
TJ's favourite vegetable is carrots and Stevie's is mushrooms so we thought they were suitable. We all absolutely love vegetables. My favourite is sweet peas.
How did you feel about winning?
TJ won the Whingate Primary School #Vegrocks competition. We were amazed and TJ was so happy when Miss Newton pulled his name out of the bag. Even more so when they filmed him.
Stevie was happy when she found out that she had won.
Did you like your prizes?
TJ's veg box prize was delivered by Home Veg Box and Stevie's was delivered by Growing Better CIC.
We love our prizes. The vegetables and salad were delicious.
Will you eat more vegetables now?  Will you start to grow your own vegetables?
We eat vegetables all the time.  The kids love them too.  I wouldn't have a clue where to start with growing my own vegetables!
Details of all the VegRocks winners can be found here.