By John Baron
Plans for a £13 million Pudsey Sixth Form College will not be called in by the Secretary of State, bringing the facility a major step closer to reality.
Leeds city councillors approved the plans in principle in May, subject to the Secretary of State not 'calling in' the application for further scrutiny following concerns by Sport England over the loss of a protected former playing field at the Crawshaw Academy site.
The plans would see the new Pudsey Sixth Form College cater for up to 600 students, with access from Kent Road. The application had also attracted letters of support, as well as concern over traffic and parking.
A letter from the Department for Levelling Up, Housing and Communities to the council confirmed that call ins 'are used very selectively' and decided not to step in.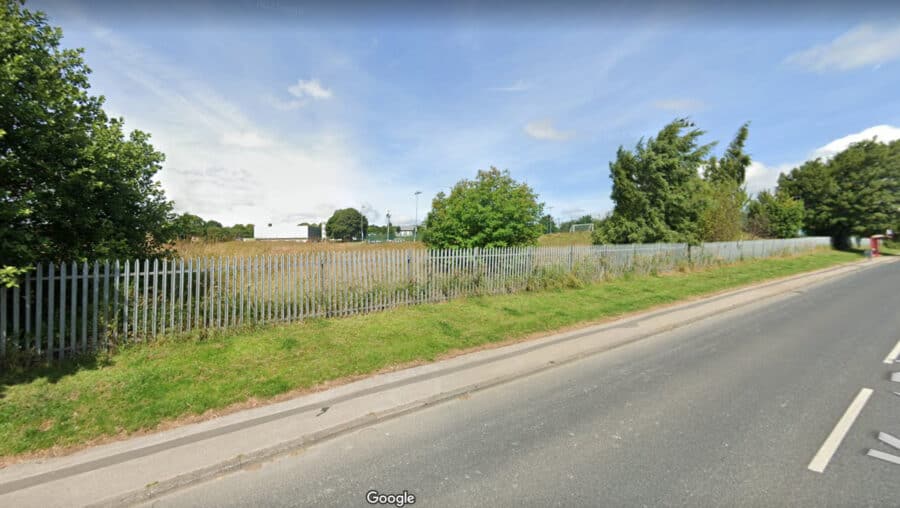 The letter added: "The Government is committed to giving more power to councils and communities to make their own decisions on planning issues and believes planning decisions should be made at the local level wherever possible.
"In deciding whether to call in this application, the Secretary of State has considered his policy on calling in planning applications. This policy gives examples of the types of issues which may lead him to conclude, in his opinion that the application should be called in. The Secretary of State has decided not to call in this application. He is content that it should be determined by the local planning authority."
Councillor Simon Seary (Cons, Pudsey) expressed disappointment at the decision. He said: "We are upset that local residents will be impacted and we tried to convince the plans panel that the mitigating measures offered by the applicate did not go far enough to accommodate and transport the additional 600 students to the site.
"In the coming months we are expecting the council to approve the application, subject to planning conditions."
In May councillors on Leeds City Council's plans panel approved the proposals in principle, subject to conditions including a section 106 agreement relating to the upgrading of off-site sports pitches, with developers being urged to contribute more than their current offer of £25,000.
Off-site highway works would also need to be in produced at the developer's expense, providing traffic calming measures, footpath widening works and traffic regulation orders. There would also be an annual £25,000 contribution towards extra public transport.
Sport England – the arms-length body of government responsible for growing and developing grassroots sport – had an ongoing objection over the loss of the pitch, which has been disused and overgrown for at least 19 years.
The plans have been brought forward by Luminate Education Group and developed in partnership with Leeds Sixth Form College and schools including Crawshaw Academy, Co-op Academy Priesthorpe and Leeds West Academy in Rodley.
The further education college would offer specialist teachers in up to 26 different subjects. Both A level and BTech courses would be available, with subjects ranging from art, business, media, philosophy and physical education to English, maths, computer science, law and French. It would be aimed at students aged 16-18 and above.
All the plans, comments, reports and documents can be viewed in full here. Follow WLD's ongoing coverage of the issue here.
Sponsored content