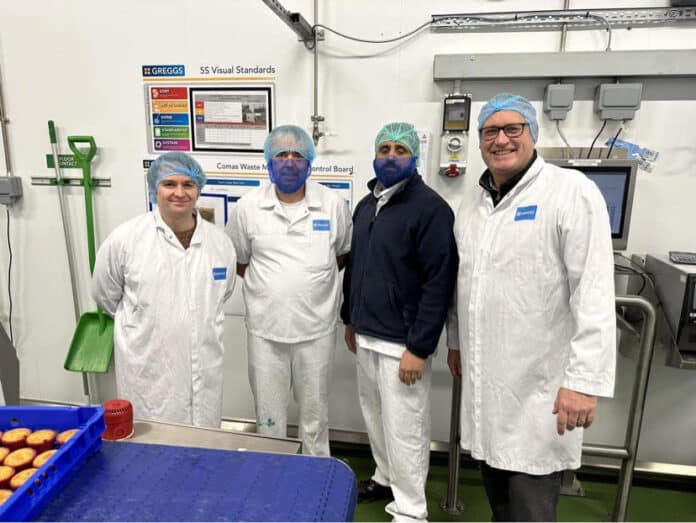 by Katherine Turner
Farnley & Wortley councillor Mark Sewards is partnering with Greggs Bakery to donate and distribute unsold food items to community organisations in Leeds.
This initiative will support those in need across the city and reduce food waste.
Food waste is fast becoming a hot topic with charities such as Waste & Resources Action Programme supporting Food Waste Action Week which aims to halve food waste by 2030.
Cllr Sewards said: "I'm excited to announce that I'll be working with the excellent staff at the Leeds Greggs Bakery to deliver 20 plus tonnes of surplus food to schools, community centres, food banks and other community organisations across Leeds in 2023.
"They are firmly committed to supporting the whole of the city in this endeavour, including our local organisations right here in Farnley and Wortley.
"I'll be sharing more details in the new year, but please contact me if you know any organisations that would benefit, including those supporting the most vulnerable in our communities."
Neil Shackleton, the Greggs Leeds Charity Coordinator said: "We really want to ensure that the excess food gets to places that need it. We're aiming to send at least 20 tonnes to local organisations in Leeds over the next year, with scope to increase the amount we distribute if this is successful.
"I was happy to show our operation to Mark and hope that our work with him leads to more successful partnerships with community leaders across the city."
Although planning is in its early phase, organisations that would like to become involved can contact Mark by e-mailing mark.sewards@leeds.gov.uk.
Sponsored content