A 'boring' outbuilding at Rodley Nature Reserve has had a marvellous makeover, thanks to the work of a local artist.
Professional artist Scott Chaney spent several weekends painting a number of different animals for a mural to reflect the different wildlife at the reserve. Scott said:
"My daughter Kiera and myself have spent the last couple of weekends working at Rodley Nature Reserve painting the local wildlife on one of the out buildings. I'm well proud of how well Kiera's done and I'm made up with the feedback we've had from the lovely people who work at the trust.

"Thanks for keeping us in coffee and for your hospitality. I highly recommend a visit and a walk round the beautiful grounds.

"If you know of a charity that would like some artwork creating please let me know. I'm also available for domestic and commercial murals, handpainted canvases, exhibitions and sculpture."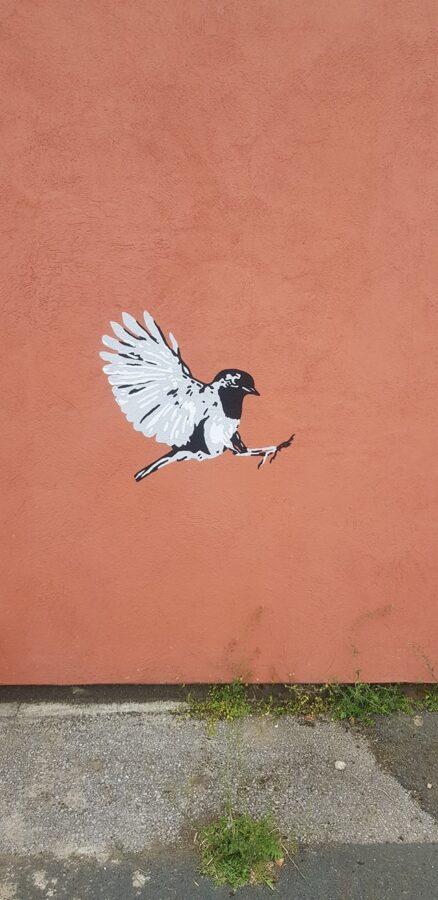 Trustees at Rodley Nature Reserve are hugely impressed with the work. They posted on social media:
"Our building is boring no more! What a stunning collection of creatures – thank you so much Scott and Kiera for your wonderful gift to the reserve.

"It was a treat to be able to watch your process and see these come together, through your incredible skill and hard work.We are absolutely delighted to be able to have this artwork on permanent display to welcome everyone who visits. We know they will be enjoyed for many years to come. Thank you."
Rodley Nature Reserve Trust is a registered charity run by a board of trustees. It is different to most wetland reserves in that the wetlands were all dug out from scratch from rough grassland close to the River Aire.
The reserve is open on Wednesdays and Saturdays from 1pm until 5pm.