By John Baron
It's a question fans of TV's Emmerdale have been asking since the episode aired on Friday – did England footballer Harry Kane really just make a guest appearance on the top-rated soap?
The clip – apparently showing the England captain and Tottenham Hotspur star carrying a coffin at an on-screen funeral – has gone viral on social media platform TikTok with more than 100,000 views. It's even got national media like the Daily Star, The Sun and Hello! magazine asking who the lookalike was.
West Leeds Dispatch can confirm it wasn't the free-scoring Kane making an extra time appearance on the ITV soap, but Pudsey lad James Crabtree, who is well known around town as a volunteer litter picker for the Litter Free Pudsey group.
"I don't get it myself," said James, who was only on screen for a few seconds. "I don't think I look like Harry Kane, but 100,000 views on Tic-Tok can't be wrong!"
James, who appeared as an extra on the show, says the reaction to his appearance has been 'overwhelming'. "I can't get over it," the lifelong Bradford City fan said. "But if it makes people happy then I'm fine with it.
"When I was on set, Natalie J Robb, who plays Moira Barton, came up to me and said I was shorter than Harry Kane but better looking! It made me laugh."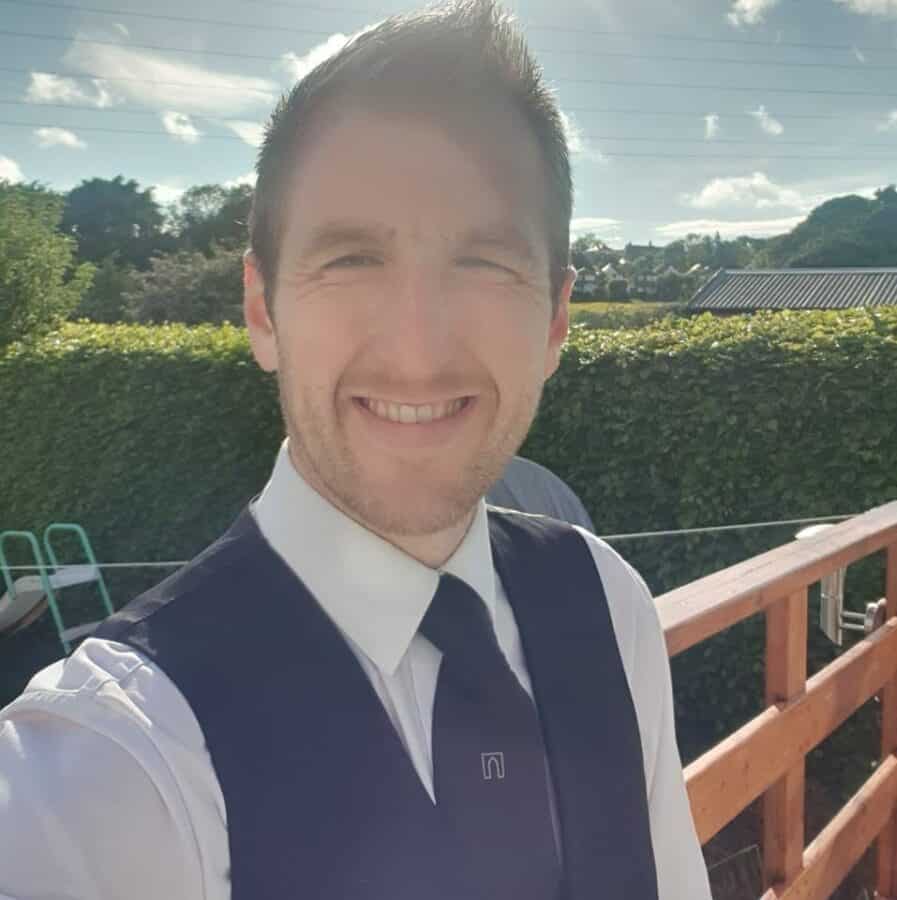 James is unsure how to capitalise on his new-found celebrity. He said: "They say people have five minutes of fame, I think I had a couple of seconds on screen – I can't believe how it's blown up.
"I was putting up flags in Pudsey for the remembrance parade the other day and someone stopped in their car and shouted 'hi, Harry!' My kids are quite proud of me!
"As a laugh one of the lads suggested I should put up a TikTok video as 'Hairy Kane', get down to Valley Parade and have everyone on that the real Harry Kane has signed for Bradford! I'm not so sure, though!"
James is hoping his new-found fame will help draw more people to the Litter Free Pudsey group he set up during lockdown. The volunteers can regularly be seen pounding the pavements around the town and cleaning litter and rubbish to make Pudsey a more pleasant place to live.
This weekend the group will be helping to put up the town's Christmas lights, while picking up litter as they go along.
You can find out more about Litter Free Pudsey and what they're up to in the community by checking out their Facebook group.
Sponsored content