It has been one month since I wrote my first West Leeds Dispatch column. As recent weeks have proved, a month is a long time in politics.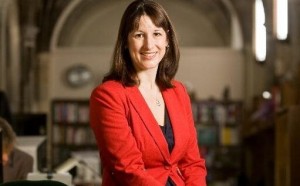 Earlier this month, Yorkshire and the whole country were united in shock and grief over the murder of my friend and colleague Jo Cox MP.
Jo was dedicated to making the world a fairer, more tolerant place and it is in this spirit that we must all continue with her work; combating hatred, intolerance and injustice and serving others with the dignity and love she showed to all.
EU referendum
The other monumental event that has occurred in British politics is last week's EU referendum result.
While the public have spoken, leaving the EU is not a silver bullet to solving problems with immigration and pressures on public services.
There is no doubt that we are now in unchartered territory as a country.
Over the coming weeks and months big questions need to be resolved regarding our new relationship with the rest of Europe as well as, no doubt, about the relationship between the nations and regions of the United Kingdom.
But while so much is going on in national politics, my number one priority is serving the people of Leeds West and representing my constituents.
Bramley hate crime
My main concern this week has been the hate crime against a local polish shopkeeper in Bramley.

I strongly condemn this incident and pray that we don't see any other such crimes. If anyone witnesses any incidents of this nature, I urge them to get in touch with the police.
Terrible incidents like these show that we need to stand united more than ever. We can only see positive change if we join together and instigate it in our own communities across West Leeds. We have been doing that already and it pays off.
Community spirit
This community spirit is clearly demonstrated by the Somme remembrance events organised today at Bramley War Memorial.
In addition we are looking forward to a summer of festivals, kicking off with the 36th Kirkstall Festival due to take place on 9th July, Kirkstall Festival is always a tremendous occasion totally run by volunteers. This year I will be taking part in 'Kirkstall Remembers', to be held in the Nave of the Abbey at 5pm.
The Armley Festival, which is taking place on 6th August, is also taking shape thanks to the hard work of the All Together Armley group. More than 100 stalls are booked and lots of activities planned with Town Street closed to traffic for the afternoon.
As Jo Cox rightly said, we are far more united and have far more in common with each other than things that divide us. Let us all reflect on that and live by these words in the months to come.
– Rachel Reeves, MP for Leeds West