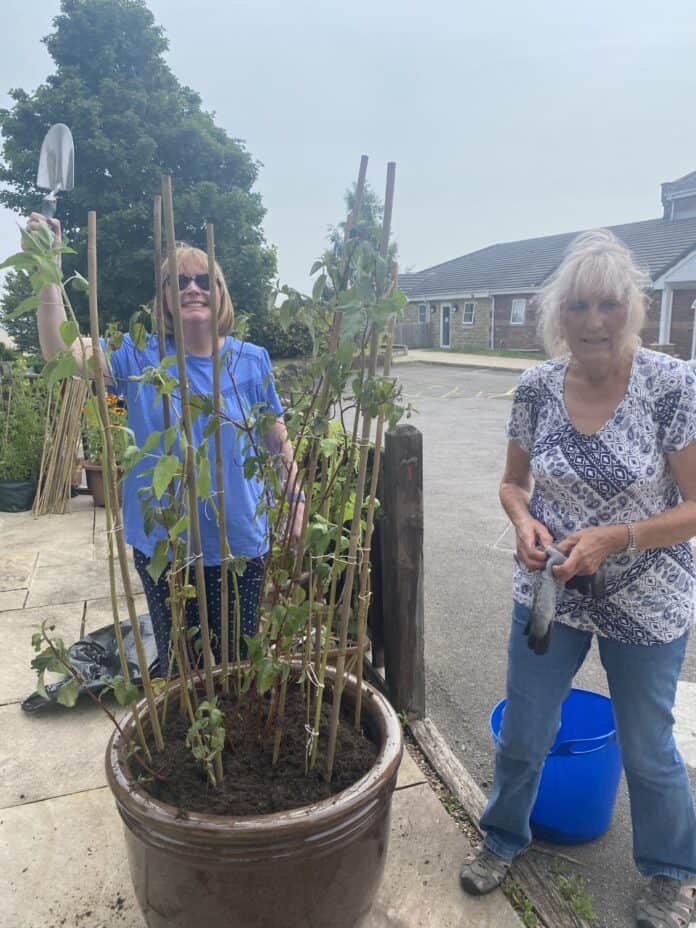 We're heading into the colder months now and with so much going Pudsey Wellbeing Centre offers a comfortable, cosy and warm place to be. With 28 groups now running, the centre has something for everyone to enjoy.
The centre is partnering with the West Yorkshire Police for their Pudsey Police and Communities Together Meetings. These meetings will take place every six weeks. They were previously held online due to the Covid pandemic but now will be back face-to-face and will provide you an opportunity to meet some of local Pudsey officers, raise concerns and provide feedback. The next meeting will be on Wednesday, 13 December in the Community Hall at 7pm.
The centre recently celebrated the two-year anniversary of the Open Door. In October 2021 a community-based cafe was started, with the aim to offer a welcoming and nurturing space for people to meet over a cuppa and make friendships. Since this date it has grown from two coffee mornings per week to now five days a week.
Work is progressing on the improved patio garden. Currently, the woodwork is being cleaned down or replaced and then it will be painted. When finished, it will be open to all passing by to enjoy and maintained by a group of volunteer gardeners. Pudsey in Bloom members have offered to help and you can help too. There are 3 project groups you can get involved in:
 
1. "Team Spring Flowers": volunteers are working on three new large troughs which will contain various flowering Springbulbs and when they have died down, the troughs will be planted out with a selection of summer bedding plants to last through to October 2024.

2. "Team Potted Shrubs": volunteers are also gradually renewing the plants which have come to the end of their life. Old roots will be dug out, soil and compost renewed and new interesting shrubs planted.

3. "Team Garden Seating": the centre will also be purchasing new garden seated furniture in the Spring and require help with installation and storage solutions for it. Also, the old wooden outdoor tables will be bolted together and repurposed, to form waist-high workstations, to  enable all to join in the work on the garden, either from a wheelchair, seated, or standing up.
 
There will be an open meeting held early in the New Year for all who are interested and would like to join one or more of the teams.

All ideas and help are most welcome. Please contact hello@pudseywellbeing.com to express your interest!
Sponsored content