Developers behind £9 million plans for the new Pudsey Sixth Form College have offered £25,000 to improve nearby playing pitches following objections to its scheme.
The Pudsey Sixth Form College would cater for up to 600 students on the proposed site, a former Crawshaw Academy rugby playing pitch off Kent Road.
But Sport England have also objected over the loss of the pitch, which has been disused and overgrown for at least 19 years.
The influential arms-length body of government is responsible for developing grassroots sport in England, and says there is a lack of suitable alternative football pitches in this part of West Leeds.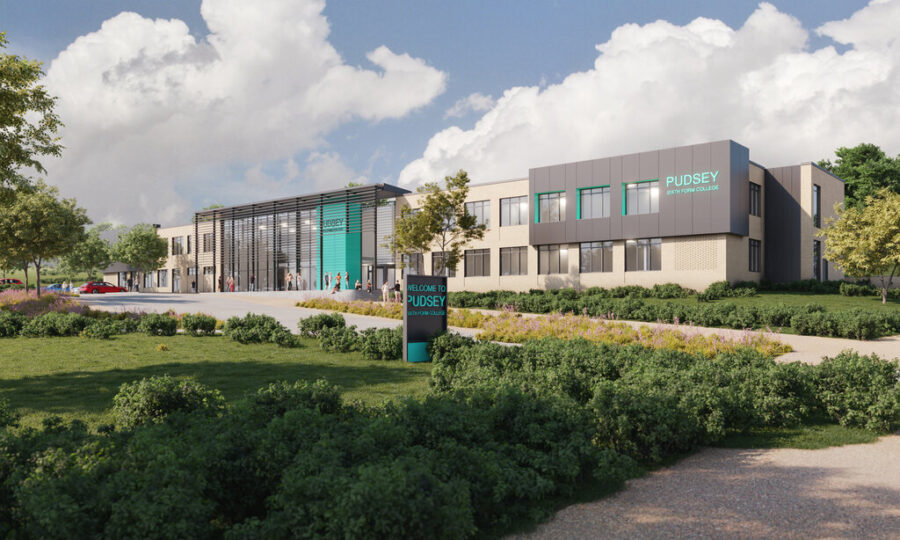 Sport England has asked the plans be held in abeyance while it formulates a new national playing pitch strategy – but applicants Luminate Ediuucation Group fear this could delay their plans 'by years'.
In a new report submitted to council planners, Luminate has instead offered £25,000 to be used by Leeds City Council (Parks and Countryside Team) to make improvements to existing playing pitches at Hough Top and Queens Park – and unblock the impasse with Sport England.
They say they are unable to identify a new replacement playing field in Pudsey and are happy to negotiate with Sport England over its objections.
"With or without this current planning application, the playing field will continue to remain unused and is of no benefit to the local community," Luminate's report states.
"The site is also privately owned and cannot be accessed by the public. The proposed financial contribution will provide improvements to the pitch quality of Hough Side and/or Queens Park playing fields for a period of five or four years respectively.
"This will increase match play to meet a 'good' rating for each pitch by six and five additional match play sessions per week, respectively. This will benefit local football teams within the local community of Pudsey."
Concerns have also been raised locally over traffic problems, parking and travel and the applicant asalso provided a revised travel plan among a number of new documents for the council to consider.
The plans have been brought forward by Luminate Education Group and developed in partnership with Leeds Sixth Form College and schools including Crawshaw Academy, Co-op Academy Priesthorpe and Leeds West Academy in Rodley.
WLD looked in detail at the state of play with the application last month.
All the plans, comments, reports and documents can be viewed in full here. Follow WLD's ongoing coverage of the issue here.
Sponsored content