Detailed plans for a £9 million Pudsey Sixth Form College on disused playing fields off Kent Road were submitted late last year – and have attracted both opposition and support. WLD editor JOHN BARON takes a look at the proposals as they stand on 2 February 2023 and highlights some of the issues which have made the proposals a much-debated topic in Pudsey.
What are the proposals?
Located on a former rugby pitch at Crawshaw Academy, Pudsey Sixth Form College would cater for up to 600 students. It promises to offer specialist teachers in up to 26 different subjects.
Both A level and BTech courses would be available, with subjects ranging from art, business, media, philosophy and physical education to English, maths, computer science, law and French.
The two-storey building would be accessed from Kent Road.
Plans include 20 student and visitor car parking spaces, including two car-sharing spaces, two accessible spaces and four electric charging vehicle spaces. There would also be two motorbike spaces and a further 10 bays for drop off/pick up only. Staff car parking spaces would be accessed via Crawshaw Academy.
Who wants to build this?
The plans have been brought forward by Luminate Education Group and developed in partnership with Leeds Sixth Form College and schools including Crawshaw Academy, Co-op Academy Priesthorpe and Leeds West Academy in Rodley.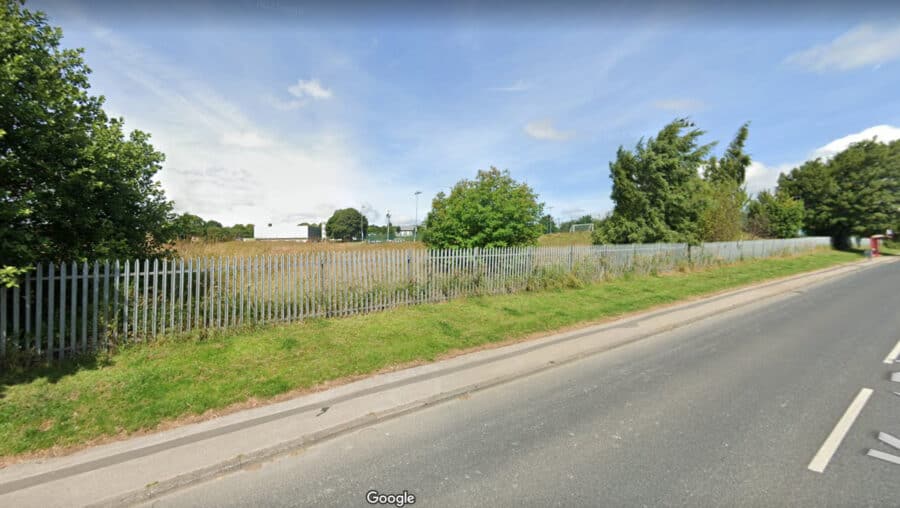 Why have the plans been submitted?
Luminate Group say the new college will open pathways to careers which may have otherwise been difficult to access, meet growing demand for education provision at this level and ensure that local young people can access the highest standards of education in their local area.
What's the reaction been?
Very mixed – there is support for the aims of the college but concerns continue about the traffic and parking impact on busy Kent Road.
There have been 20 letters of support (from a mix of people inside and outside Pudsey), five general comments and 10 objections.
What do supporters say?
Supporters of the new college have welcomed the potential £9million investment into the area and the creation of new state-of the art facilities to support the education of young people.
"The Pudsey area has historically provided a sixth form facility across three sites and has not offered the wide range of options that would meet the diverse needs of students in the area," one commenter said. "Pudsey residents need to have assurance that their young people will be given access to the best possible education, with specialist teachers and provisions, allowing each individual to take the pathway best suited for their needs and to enhance their potential.
"A new sixth form college will do exactly that and will be open to everyone, not just those who can afford to travel further afield to get onto their dream courses. I believe this provision will bring a greater sense of equality to our community."
What do objectors say?
There are considerable concerns from neighbouring properties about access, road safety issues on busy Kent Road, the impact on neighbouring homes and the increase of traffic in a busy area.
As one said: "At the present time there are two schools on Kent Road and vehicular traffic all use Kent Road and the Kent estate.
"With the new building proposed this will increase the traffic in the area. At the present time due to this traffic congestion we are unable to use Kent Road safely between the hours of 8am and 9am and 2pm and 3.30pm in the afternoon as vehicles are parked indiscriminately while parents drop off and pick up their children.
"This can only increase with the addition of the new college."
There are also concerns that area of Pudsey is poorly served by buses.
So there are clearly some sizeable objections to overcome. And the local councillors are yet to be convinced, too.
What do Pudsey's councillors say?
Pudsey's three Conservative councillors – Dawn and Simon Seary and Trish Smith – say they support the idea in principle but have expressed concerns that the site is not suitable to accommodate the proposed 600 pupils
They've also raised concerns over highways safety, parking and the impact of increased traffic congestion on local residents.
What do consultees say?
This is the technical bit – but also the most important, as what council officers recommend will help guide a panel of councillors towards making an informed decision.
The council's highways department says the plans can't be supported as submitted amid a number of accessibility concerns and has asked for further information and revised plans.
Highways chiefs say sustainable infrastructure improvements and measures to promote sustainable travel amongst future pupils and staff will need to be provided.
Improvements would be required to provide £20,000 street lighting in the ginnels approaching and surrounding the college to support active travel by students.
They also recommend a 20mph speed limit on Kent Road should be extended past the site. This will require traffic calming to be installed to bring vehicular speeds down. The package could cost £40,000.
Perhaps surprisingly they say 45 parking spaces for staff and 10 drop off bays would be acceptable.
They accept that on-street student parking around the Kent Road entrance may occur, and say Traffic Regulation Orders will need to be introduced to prevent this.
Highways also say a dedicated school bus service should be provided to serve the areas where the bulk of students live. They add: "…[the applicant claims] 238 pupils will travel to the school by [existing] buses. This is not credible as the buses which stop within walking distance of the school are infrequent and do not travel from the direction of Priesthorpe Academy and Leeds West Academy catchment areas."
Providing a dedicated daily bus service is likely to prove expensive for the developers.
Worth noting that a formal transport assessment is still to be submitted, which could add further points.
Developers argued in their application that plans 'are not likely to have a significant impact on the local highway network.
It's now up to the applicant to consider the points and return with an acceptable scheme. This going back and forth between the local authority and applicants is common on major schemes.
Sport England have also objected over the loss of a playing pitch on the site. Sport England, which is the arms-length body of government responsible for growing and developing grassroots sport and getting more people active across England, says there is a lack of suitable alternative football pitches in this part of West Leeds.
The land was originally used as a rugby pitch by Crawshaw School. It is understood to have been unused for at least the past 19 years.
Sport England's concerns will carry clout with council planners but this one is slightly odd, given the playing pitch has been abandoned and largely overgrown for so long. And before then it was rarely officially used by the school even when it was marked out as a rugby pitch as it suffered from waterlogging in places.
Councillor Simon Seary is right to ask if Sport England would provide funding to improve the site to provide a public-use sport pitch. It's difficult to see who else is going to invest in that area as a public-use playing field.
When will the plans be decided?
Comments from the public closed on Tuesday. The council have set an internal target date of deciding the application by Thursday, 2 March 2023, although it's not unusual for that date to slip, particularly on major schemes. Negotiations will continue between the applicant and council planners on key issues such as highways safety.
Who will decide the application?
Councillors of all parties from across the city who sit on the south and west plans panel at Leeds Civic Hall. If the plans are approved, the developer does have a right of appeal to the government's planning inspectorate.
When could it open?
Courses are due to start in summer 2023 at Leeds Sixth Form College's Park Lane campus in Leeds city centre, with courses scheduled to move to Pudsey in 2024. But that's dependent on getting planning permission first. They are already recruiting students onto the courses.
More information
All the plans, comments, reports and documents can be viewed in full here. Follow WLD's ongoing coverage of the issue here.
CLARIFICATION: This article was amended at 11.20am on Friday to clarify that the 45 parking spaces related to staff only and that courses will be held at Leeds Sixth Form College's Park Lane campus until 2024.
Sponsored content