By John Baron
£13 million plans for a new sixth form college in Pudsey will be debated by councillors next week.
The Pudsey Sixth Form College would cater for up to 600 students on the proposed site, which is a former Crawshaw Academy rugby playing pitch off Kent Road.
The proposals have led to both local concerns about the impact on traffic and parking, but also drawn support for building a bespoke further education facility for people aged 16-18 and above.
The applicants, Luminate group, say the college is needed and would offer a "natural" next step for pupils leaving Crawshaw Academy, Co-op Academy Priesthorpe and the Leeds West Academy after Year 11.
Leeds City Council planning officers have recommended that the plans be approved in principle, subject to referral to the Secretary of State and an agreement around the upgrading of off-site sports pitches in the catchment area, traffic calming measures, footpath widening works and parking restrictions.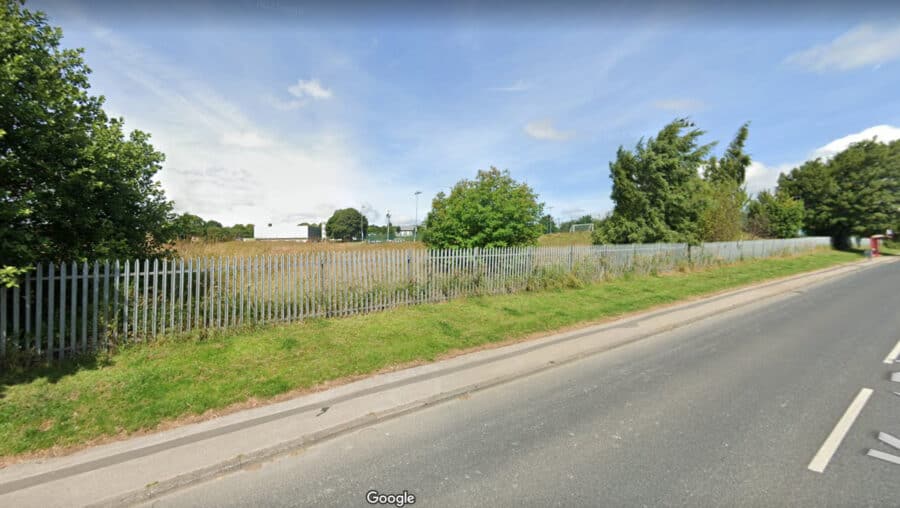 But Sport England – the arms-length body of government responsible for growing and developing grassroots sport – has an ongoing objection over the loss of the pitch, which has been disused and overgrown for at least 19 years.
In their application, Luminate insisted there is a "surplus" of playing pitches in Pudsey and that its existing pitches to the north of Crawshaw Academy "are more than adequate".
Concerns have also been raised locally over traffic problems, parking and the lack of public transport and the applicant has also provided a revised travel plan among a number of new documents for the council to consider.
But in a report published this week, council planning officers said: "It is considered that the public benefits of the proposed development outweigh the loss of the protected playing fields by providing a purpose-built 600-place sixth form facility which will meet current and future further education needs in the catchment area."
Councillors on the south and west plans panel will discuss and decide the application at the south and west plans panel meeting at Leeds Civic Hall next Thursday (11 May, 1.30pm). The meeting will be live-streamed online.
The plans have been brought forward by Luminate Education Group and developed in partnership with Leeds Sixth Form College and schools including Crawshaw Academy, Co-op Academy Priesthorpe and Leeds West Academy in Rodley.
All the plans, comments, reports and documents can be viewed in full here. Follow WLD's ongoing coverage of the issue here.
UPDATE: This article was amended to clarify that the cost of the new college has increased from the £9 million originally stated, to £13 million.