The future of both Pudsey Library and Pudsey Town Hall have been secured, say local councillors.
Residents will soon be able to register a birth, arrange to pay their rent, access the internet and borrow books all under the same roof when Pudsey Library becomes a Community Hub.
Council services such as housing, registrars and other one stop services will all join the library under one roof. These services are moving from Pudsey Town Hall, which will become a base for Adult Social Care and Health staff.
Residents will still be able to use the library while works are in progress – which is expected to take eight to 10 weeks – and the council says everything should be completed by the end of April. The works will include making the entire ground floor level, which will mean a much better experience for residents with mobility needs.
The library celebrated its 50th birthday in 2014.
Work is also due to start soon on much-needed window replacements at Pudsey Town Hall before the building is reconfigured.
Councillor Josie Jarosz (Labour, Pudsey) said:
"Pudsey Library is a great local resource and having the Community Hub means that we can help protect the library in the long term. Not only that, but it means all council services for Pudsey will be in one place, at the heart of our community and right next to the bus station.

"We know there will be a short period of disruption whilst the improvements take place, but the newly refurbished building will make a huge difference to residents' lives in Pudsey. Having worked in Pudsey Library in the past, I believe that libraries do form the basis of a vibrant community."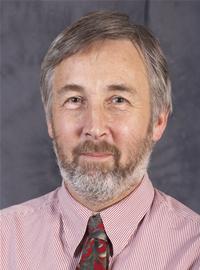 Councillor Richard Lewis (Labour, Pudsey) said:
"This is a 'win win' for local residents as both the Town Hall and the Library will stay in use, providing services to the people of Pudsey and surrounding areas. In a difficult financial climate we want to make sure our Civic buildings are being used and that residents don't have to move from place to place to get everything done.

"I am sure users will be impressed by the changes when the building is fully refurbished. In particular, levelling out the ground floor will make a huge difference to people trying to get around the Library building."