Campaigners fighting to create a greenway linking Pudsey to Tyersal are celebrating after receiving enough money to fund a feasibility study,
The Greenside Greenway campaign's AGM heard the group has received enough grants and financial donations to commission walking and cycling charity Sustrans to carry out a £10,000 feasibility study into the project.
The study, which will be formally launched on Thursday, will scope out the costs and practicialities of the ambitious proposals, which would take the greenway through the historic – but currently closed – Greenside Tunnel in Pudsey.
The report is due to be completed in the summer.
Members also agreed the group should take its first steps towards becoming a charity, which would enable it to more easily access a variety of different funds.
Vice chair Gary Lemal told the meeting:
"It would be more comfortable for us to be registered as a charity moving forward. We feel having charitable status needs to happen if we're to make this a reality."
A greenway is a long piece of land, or path, where vegetation and slow travel are encouraged. The Greenside Greenway group wants to create a greenway for use by walkers, runners, cyclists, and horse riders in Pudsey.
The group also heard Cllr Peter Carlill (Lab, Calverley & Farsley) speak about Leeds Council's work to encourage more use of public transport, cycling and walking, and decrease car usage by 15% in Leeds.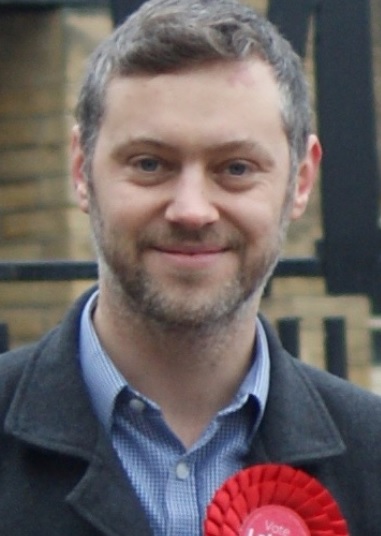 Cllr Carlill, who is the lead member for active travel and sustainable transport on Leeds City Council and a member of the West Yorkshire Combined Authority, offered his support to the campaign. He said:
"I'd be very happy to add Greenside Greenway to the 'underground' map we're compiling of cycleways across Leeds. I was talking to the Combined Authority about this recently, and it's the sort of thing we should be supporting.

"It will be positive in terms of people's health and economic benefits."
The group was among hundreds of residents who last year successfully fought against plans to completely fill in the historic Greenside Tunnel cutting. The plans, by EP Homes, were refused by Leeds City Council following hundreds of objections.
The group, which wants to see the greenway link up to the Leeds Cycle Superhighway in Stanningley, saw more than 30 people attend its AGM at The Royal Hotel in Pudsey.