Police in West Leeds have seized a motorbike which sounded like it was "racing in the Isle of Man TT".
Officers from the Leeds District Off Road Bike Team seized an orange motorbike in Armley on Wednesday, 14 May.
A spokesperson said:
"Officers' attention was drawn to the bike as it sounded like a superbike racing in the Isle of Man TT.

"Alas it was nothing like a superbike and turns out the rider had forgotten to renew their CBT three years ago. So the bike was seized."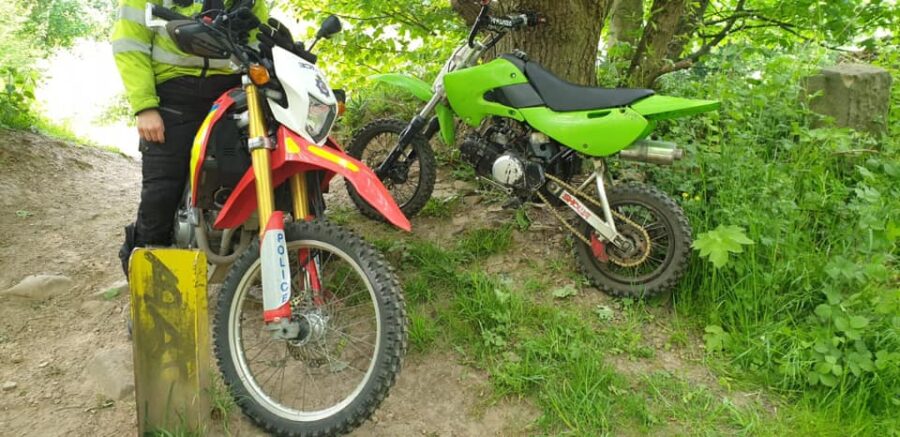 A green pit bike was also seized from Calverley Woods following numerous complaints from residents.
Police have also issued two warnings for driving or riding vehicles in an anti-social manner. A ticket was also issued to a motorist who was not wearing a seatbelt while driving.