A Wortley family has held a Hallowe'en-themed car wash and raised £350 to support a legal challenge to stop houses being built on West Leeds sports pitches.
The car wash is the idea of Katherine Turner, who is raising money to support the TV Harrison Action Group's campaign to stop Leeds City Council building up to 60 houses on the pitch off Oldfield Lane.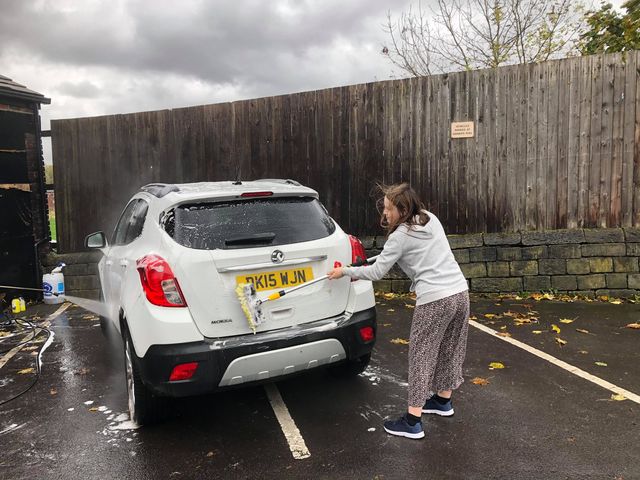 Volunteers dressed in Hallowe'en outfits on Saturday 31 October at The Queen pub in Wortley, with all funds raised to the TV Harrison campaign. Ms Turner said:
"The car wash raised £350 and we raised £160 from the cake sale. I think we did about 32 cars on the day."
An anonymous donor gave also £1,000 to the TV Harrison Action Group fundraiser. The campaign is looking to raise £4,600 by the end of the month to help fund part of its legal challenge to Leeds City Council.
The TV Harrison Action Group's online crowdfunder can be found here.
The pitch was originally nicknamed Wortley's Wembley as it was used by Leeds City Boys football team, which included future Leeds United stars such as David Batty, Brian Deane and Noel Whelan.
Leeds City Council is hoping to build up to 60 local authority properties on the site, arguing there are lengthy waiting lists for housing.
Check out WLD's ongoing coverage of this issue here.