Words & photos: John Baron
These are the first photographs of building work on a new £25 million housing development at historic Stonebridge Mills in Farnley.
Stonebridge Mills played a key role in the development of Farnley and Wortley, dating back to the early 1800s when the water-powered woollen mill was a focal point of the local community.
Despite being in some form of industrial use for around 150 years, the site has been derelict for many years, with the mill buildings, some of which are Grade II Listed, falling into disrepair.
Work started 18 months ago on a £25 million housing project to regenerate the site, with a development called Stonebridge Beck.
It includes 82 new homes as well as the regeneration of the grade II listed and long-derelict former woollen mill buildings and cottages, which is creating a further 30 homes.
Tim Reeve, MD at co-developers Advent Developments, told WLD that the existing buildings had needed extensive restoration works to make them stable, with the main mill buildings essentially gutted inside, with the structure reinforced by huge steel girders, which will be hidden from view when the development is completed.
A new roof is also being built, albeit using existing recycled tiles.
"Sadly there had been significant deterioration. The roof and windows leaked, the wooden insides had become rotten," Mr Reeve said.
"When we've finished it, it will look like it did when it first opened in the 19th century, but inside it will have all the benefits of a modern, energy efficient and high performance new build inside a historic building.
"Even the windows will look the same, but be high-spec double glazed and energy efficient."
Mr Reeve said preserving the heritage of the site was particularly important, and pointed to the preservation of the historic mill pond as an important feature.
Advent is building the development alongside Rushbond PLC and Caddick Construction.
Stonebridge Beck will feature a collection of converted and new build homes will be available ranging from two to five bedrooms, all offering high-quality accommodation with private gardens and parking.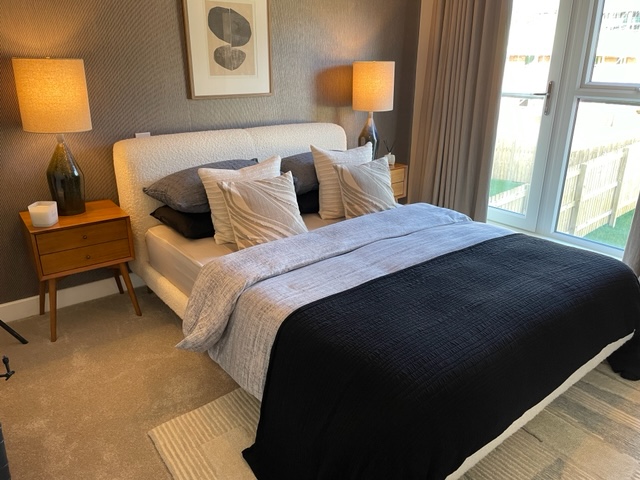 WLD reported last month that the new showroom had opened at the development. Last week WLD featured plans for a new public sculpture capturing the past and future of the site with an artwork called Embrace.
The high-profile semi-rural site, off Stonebridge Lane and the Ring Road, was once the subject of plans by supermarket giants Tesco for a new store.
Follow WLD's ongoing coverage of the site here.