In the Middle Ages Pudsey was made up of a number of small scattered settlements, writes Mark Stevenson.
One of those settlements was Alcoats or OwlCotes as we know it today. Owlcotes was occupied from at least the 12th century.
In the mid-19th century the owner of Owlcotes was a Reverend Francis Maude. The rents were payable to the Vicar of Calverley.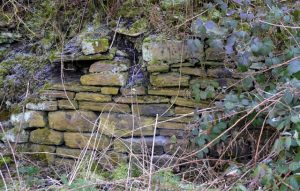 Some time in the 1930s the settlement of Owlcotes was abandoned, all that remains now is some barely visible foundations along with some larger stones that are now part of a wall that may have been from buildings of the settlement.
In 1987 Owlcotes was registered as a Scheduled Ancient Monument.