By John Baron
The head of a Leeds debt relief charity has warned more people are switching off their own gas and electric as they struggle to pay bills as the cost of living crisis escalates.
Money Buddies, which offers free impartial debt advice and budgeting support across West Yorkshire, said it was "overwhelmed with demand".
The charity says its drop in sessions in Bramley, Farsley and Pudsey and across Leeds are seeing more people attending because they can't cope – but stressed no-one would be turned away.
"It is the worst we have ever seen it," said Chief Executive Officer Sylvia Simpson. "I have been working in this industry since I started at Pudsey Citizens' Advice Bureau in 1996 and this is the bleakest I have ever seen."
She said the charity had more than 100 people currently on their waiting list. Many of those were seeking help due to the rise in living costs.
"The most common thing that people are coming to us with are energy problems. Problems with their bills: the gas, the electric, food, [and] not having enough money to live off," Sylvia said. "We have more and more people coming in where people simply can't pay for the essentials.
"They're not spending irresponsibly, they just don't have enough money coming in. We expect we will be inundated even more over the winter. You can be working and on the cusp of Universal Credit – you can still not have enough money to live off."
Sylvia said about 80 per cent of enquiries were from people struggling from the costing living crisis and that the charity had already helped people who were self-disconnecting payment meters from gas and electric supplies – but weren't aware that they were still having to pay standing charges.
Sylvia added: "There are things we can do to help people when they have got utility debt, and we can help apply to the energy companies for trust funds so they can pay their arrears off. We can help people stay financially safe so they don't get disconnected from their fuel supplies."
She then went on to explain that struggling homeowners could be have their debts paid for them if they can prove hardship: "We can get their debts written off, not saying we can do that for everybody, there are particular circumstances such as being in a dire situation, but we can help with that."
Between January and September, Money Buddies had secured over £4 million in financial gains for people.
"We are inundated and have a waiting list, but we won't turn anyone away," Sylvia said, pointing to partnerships forged with other Leeds-based debt organisations such as St Vincent's and the Citizens Advice Bureau. "Give us a call, we can help on a practical level."
She said Money Buddies was still massively understaffed to meet the demand, despite a recent £97,000 donation from money expert Martin Lewis.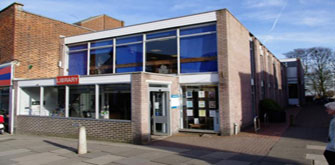 Where to get help
If you need help, go to the Money Buddies website at moneybuddies.org.uk or call 0113 2350276. 
There are also more than 30 drop-in sessions available across Leeds, including these in West Leeds:
Tuesdays: Armley Community Hub, Stocks Hill, 2-4pm 
Wednesdays: Bramley Community Hub, Hough Lane, 1-4pm and Farsley Hub & Library, Old Road, 1-4pm.
Fridays: Hawksworth Wood Community Hub, Broadway, 9am-12pm and Pudsey Community Hub in Church Lane from 1pm-4pm. 
Sponsored content