A 'diabolical' and 'unreliable' new bus service has left stranded travellers in Rodley and Calverley frustrated.
Bus users claim that since the 670 service from Bradford to Leeds was recently replaced by the 35 bus service from Greengates to Leeds it has been consistently unreliable.
When the 670 was replaced by the 35 there was a public outcry that the service terminated at Greengates, providing no connecting service from Thorpe Edge to Bradford City Centre. Due to public demand the service was extended to accommodate the connection.
The new service has left bus user Gareth Riggs angry. He says the timetable hasn't been adjusted to compensate and so the 35 is now late or doesn't arrive at all – either from Bradford to Leeds, or Leeds to Bradford. He said:
"Bradford and Leeds City Council are constantly trying to encourage people to eschew cars in favour of public transport but with such deplorable service why would you? People consistently arrive late for work, or late home, in addition to paying for a bus pass that cannot be used!

"Tonight I left work in Leeds City Centre and waited on the Headrow to board the 5.40pm bus to my home in Rodley. At 6.11pm the 35 arrived but was terminating at Kirkstall (it has done this before but terminated at Rodley). Tonight it left passengers without a route home to Rodley, Calverley, Greengates or beyond (not with a First Bus Ticket anyway)."
Mr Riggs said he got off the bus at Kirkstall at 6.30pm and walked home to Rodley, getting in the house at 7.30pm as there was no further 35 bus service.
Another frustrated passenger 'Bethany' took to Twitter to say:
"I cannot believe what you are getting away with, with the number 35. I waited over an hour for the 35 to get me home from work this evening. I'm now on a train instead, shaking and crying with stress. It's a regular occurance."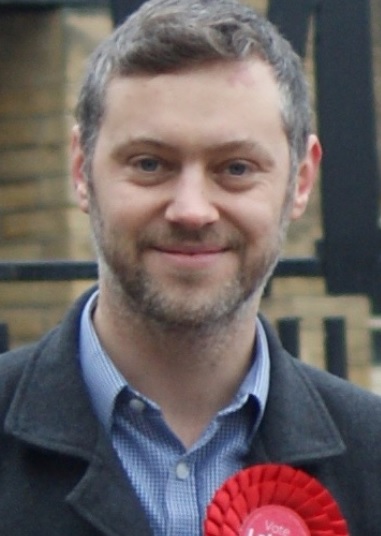 Farsley and Calverley councillor Peter Carlill (Lab) has also weighed in on the problems. He said:
"The cancellation of the 670 service has been dreadful for local residents. Not only did this remove Calverley's only direct link with Bradford, but these replacement services – which I was told would improve reliability – have been absolutely appalling.

"I'd already invited the West Yorkshire Combined Authority to our area to show them just how services have diminished, leaving some areas next to inaccessible. These new changes just makes matters worse.

"I'd appreciate as many local residents as possible getting in touch with both First and the West Yorkshire Combined Authority to join my call to push them for a full review of bus routes in our area – and an immediate review of the diabolical 35 service."
First West Yorkshire has apologised for the problems people have experienced. A spokesperson said:
"We're sorry that customers have been frustrated by the service and haven't had a sufficient explanation from customer services. We have shared this feedback with the customer services team and we are working hard to make improvements.

"The changes to the 670 were primarily driven by the challenges in maintaining reliability across the whole length of the route. We are very conscious of the importance of connectivity and made the interchange amendment to support customer cross-city needs.

"Despite our best intentions to provide this link reliably, journeys have been severely affected by both the congestion hot-spots on the route, road-works and, of course, seasonal increases in traffic levels. For example some buses have been taking up to 20 minutes to get through the Harrogate Rd / Greengates junction. We are very aware of this and have been monitoring the position closely. Where possible operations colleagues have made interventions to manage the services but this has been difficult given the significant delays.

"We are currently looking at a short-notice timetable solution to address the issue as quickly as possible. In the meantime we are also reviewing resource options on a day-by-day basis to support customers affected by gaps in journeys."