Retrospective plans for a first floor flat above the former Co-op Chemists in Nora Place, Bramley, have been approved by councillors.
The planning application, which had drawn six objections from local people, was passed by councillors on the south and west plans panel by six votes to three. Applicant Aman Pandit had applied to build a self-contained first floor flat and new side window at 23 Nora Place, Bramley.
Building work had already started on the site before being halted by the council and local residents were concerned about a negative impact on the area and highway safety.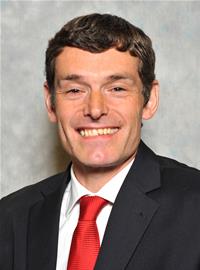 Bramley councillor Kevin Ritchie (Lab) was at the Civic Hall meeting. He said:
"There was a promise to strengthen the conditions to ensure work is completed within six months, materials are agreed beforehand and monitoring to ensure workmanship is up to the required standard. In reality there was little scope within planning law to refuse it and members who voted for expressed dissatisfaction at having to do so.

"As well as myself, a local resident spoke eloquently against, giving a real insight into the issues local residents have had to contend with so far, the panel had great empathy with the residents situation sharing my frustration about retrospective planning applications.

"I'd like to thank local residents for the determination shown in seeing this through to panel which once again demonstrates how developers have the upper hand when it comes to planning. Myself and ward members (councillors Gruen and Heselwood) will ensure any future breaches of these conditions is dealt with swiftly and effectively."
The building was the subject of major local concern last year when Mr Pandit successfully applied for a licence to sell alcohol at a proposed new Bargain Booze shop underneath the flat.
At the meeting Cllr Ritchie asked members to refuse the application. He argued according to section 70C of the Town and Country Planning Act (1990) a planning authority could decline to determine a retrospective planning application if an enforcement notice has previously been issued. Cllr Ritchie said that could and should have happened in this case. He added:
"The impact on neighbours will be huge – cars parked dangerously, blocking residents' drives, interfering with sight lines on what is a major school route."