Councillors have approved a controversial bid for an alcohol licence at a former chemists in Bramley.
Applicant Athin Kumar Pandit successfully applied for a licence to sell alcohol off premises at a proposed Bargain Booze shop at 23 Nora Place, which is the site of the former Co-op Chemists.
Councillors sitting on yesterday's licensing committee approved Mr Pandit's application to sell alcohol daily but insisted on a later opening time of between 8am and 11pm rather than the 6am start Mr Pandit had hoped for.
The decision comes despite a petition opposing the licence signed by more than 200 residents and more than 40 individual letters of objection.
Mr Pandit, who said alcohol sale would make up 25% of the shop's sales, agreed to police requests to have CCTV installed on the premises. Police did not oppose the licence, accepting the measures offered by the applicant.
Local residents spoke passionately about their concerns about the possible impact on their local community should the licence be granted. They claimed there could be an increase in anti-social behaviour and street drinking on what is a popular route to school.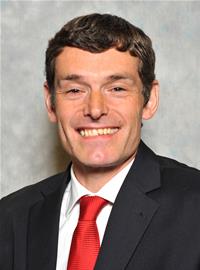 Bramley councillor Kevin Ritchie spoke against the application. He issued a statement to the Dispatch after the meeting. He said:
"The ward councillors are disappointed with the result but understand the decision made by councillors on the committee. The licensing application process is quasi-judical rather than political. Objections have to be based on four guidelines.
1. Prevention of crime & disorder
2. Prevention of public nuisance
3. Public safety
4. Protection of children from harm
"The applicant essentially has to have measures in place to satisfy these guidelines.

"What might occur, in the event of a failure of one of these measures isn't taken into account at this stage. In theory there is scope to tackle issues should they subsequently occur, which may include revoking of the licence.

"On behalf of the councillors and residents I argued for a more assertive use of licensing powers to prevent crime and disorder (highlighting the Institute of Alcohols 2015 report Alcohol's Impact on Emergancy Services). This makes clear the impact of dealing with alcohol related crime means (police) "no longer are able to patrol residential areas to catch burglars".

"In addition I submitted evidence from public health highlighting Bramley's higher than city average hospital admissions for alcohol related reasons.

"I urged the committee to refuse, arguing it was in the public interest to test these arguments before a magistrate should the applicant subsequently appeal.

"We have resolved to work with residents and MP Rachel Reeves, who also strongly objected, to both tackle any problems that may arise once opened and urge the government to review the licensing act to take into consideration the impact on public health."
A retrospective planning application for a new shop front to the Nora Place building has also been submitted and will be decided by the council's south and west plans panel later this month.