Words: Georgia Stephenson
The New Wortley Wombles group was created in June 2021, after numerous successful community litter picks.
Residents came together to tackle the local issue of litter on Jailey Field, and thoroughly enjoyed the opportunity to make a difference and meet new people.
The New Wortley Wombles group was formed as a result of this, and they now meet on the last Wednesday of every month, 11.30am-1pm, meeting outside New Wortley Community Centre. 
The group applied for funding in August which was successful, and allowed them to buy more equipment including litter pickers, hoops for bags, gloves, sanitisers, and even trollies to place the bags in.
The hoops and trollies have made it so much easier for the group to collect litter and it has made the group more accessible.
Since June the group has had 73 attendees and collected an impressive 123 bags of litter in just seven litter-pick sessions.
We have been joined by members of Litter Free Leeds and Leeds City Council's Cleaner Neighbourhoods Team.
We are always looking for new members and encourage residents to go out and do their own litter pick if they can't attend our planned sessions.
New Wortley Community Centre stores the litter picking equipment which can be loaned by residents on request.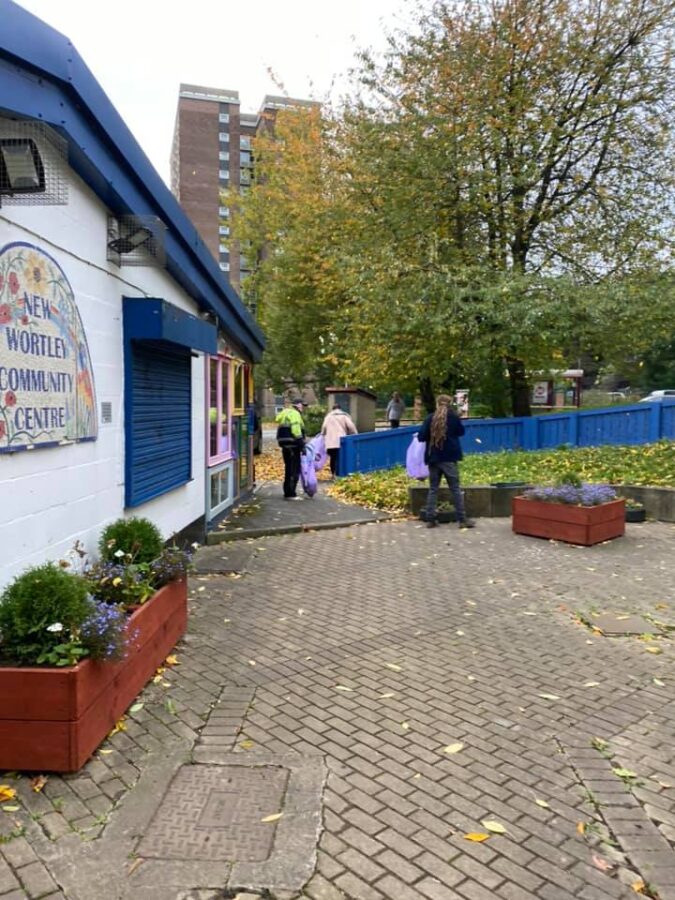 To loan the equipment please contact Georgia Stephenson by e-mail on georgia.stephenson@newwortleycc.org or call 0773 1972148.
Local resident Kimberly Frangos and community worker Georgia Stephenson help run and manage the group.
If you'd like to get involved in some community action, you can contact Georgia at georgia.stephenson@newwortleycc.org or join the New Wortley Wombles Facebook group.