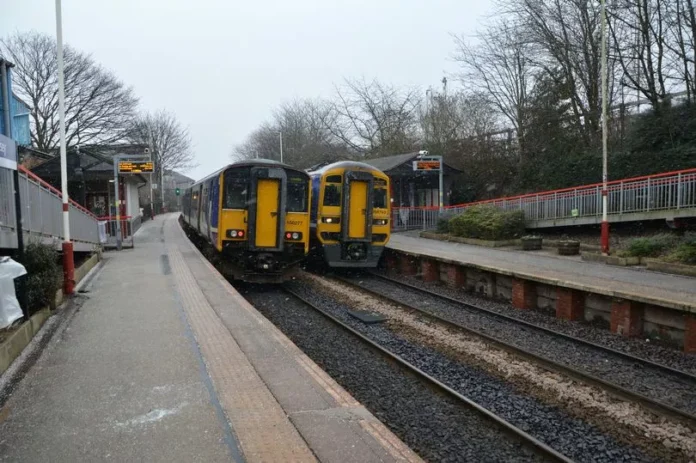 By David Spereall, local democracy reporter
The government's decision to abandon ticket office closures at train stations has been welcomed by councillors across the political spectrum in Leeds.
Stations in New Pudsey, Horsforth, Guiseley, Cross Gates and Garforth were among hundreds across the country at risk of losing their manned offices, under proposals.
The government and train operators had argued the move would "modernise" the railways and affect only the 12 per cent of passengers who still buy physical tickets.
But on Tuesday, the Department of Transport pulled the plug on the move, saying operators had failed to meet "high" standards for passengers with the proposals.
Cllr Peter Carlill (Lab, Calverley & Farsley), whose ward New Pudsey Station comes under, welcomed the decision. He said: "It's good to see the news today that the government have scrapped plans to close ticket offices at New Pudsey and many other local stations.
"In my role on transport I worked alongside the Mayor, Tracy Brabin, to strongly oppose the plans which would have hit vulnerable residents hardest, and made the railway less accessible for many."
Conservative councillor for Pudsey, Trish Smith, said she was "extremely pleased the lobbying to government has worked".
"It's great news for those who would have been potentially disenfranchised. We need to make sure we're advocating for all passengers and the safeguarding of jobs is obviously great news as well."
Labour councillor John Garvani said the level of support from passengers at Horsforth Station, which sits in his ward, in opposing the closures had been "quite phenomenal".
"It's good news," he said. "The ticket machine at Horsforth Station probably works about two days a week. If the office is closed what are you supposed to do?"
Labour councillor Jess Lennox, who represents Cross Gates and Whinmoor, said she was pleased the government had "seen sense" over the issue.
She and several other local politicians paid tribute to communities in the towns affected for their efforts in opposing the move.
Councillor Lennox said: "Among many things for us, this was about public safety. Cross Gates has previously been a bad site for anti-social behaviour and dangerous incidents have been prevented by having staff on the platform.
"Not everyone can use their smartphone to pay for tickets. For us a community to keep the station accessible is a real win for us."
Mark Dobson, who leads the Garforth and Swillington Independents group on Leeds City Council, backed the move too, saying: "It's a common sense decision to reverse what was being proposed.
"There's a big demogaphic that use the railways who aren't up to speed with the latest technological advancements. The railways need to work for all passengers."
In Guiseley, Labour councillor Eleanor Thomson said elderly and disabled passengers would be among those to particularly benefit from offices being kept open.
She added: "I'm really unimpressed that the Transport Secretary is trying to blame the operators, when it was the government's suggestion in the first place.The fact they're refusing point blank to take responsibility for the situation themselves is laughable really."
Her ward colleague, Conservative councillor Paul Alderson, said closures would have seen "passengers significantly disadvantaged, particularly older people and those less confident using modern technology".
He added: "Some people may have been deterred from travelling at all. It's right that we don't lose sight of traditional methods of access to transport, which are still very much valued by many."