By John Baron
Pudsey residents are being invited to have their say on the latest proposals for a £9 million Pudsey Sixth Form College.
Located on a former rugby pitch at Crawshaw Academy, Pudsey Sixth Form College would cater for up to 600 students, benefiting from specialist teachers who would offer up to 26 different subjects.
The plans have been brought forward by Leeds Sixth Form College in partnership with Crawshaw Academy, Co-op Academy Priesthorpe, and Leeds West Academy.
They say the new college will open pathways to careers which may have otherwise been difficult to access, meet growing demand for education provision at this level and ensure that local young people can access the highest standards of education in their local area.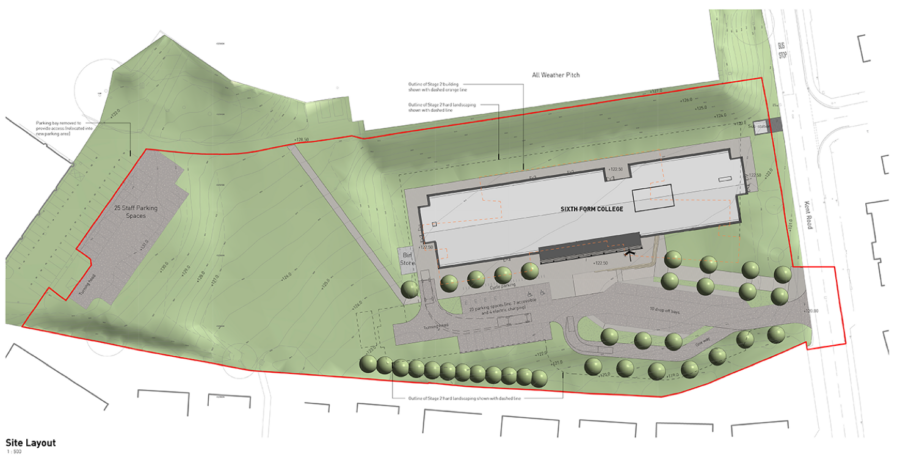 The proposals were first revealed last July. There were some local concerns about access, road safety issues on busy Kent Road, the impact on neighbouring homes and how it would affect sixth form provision at local schools.
The latest proposals feature revisions to the design. They maintain the two storeys but slightly lower the height and position the building further away from Chaucer Avenue. There are also changes to proposed parking areas following feedback from a similar consultation last year.
The latest consultation is set to run until Monday, 8 August 2022. A formal planning application will then be submitted to Leeds City Council.
Residents, stakeholders, staff, students, parents and other interested parties now have seven weeks to view the plans and provide feedback via an online survey here.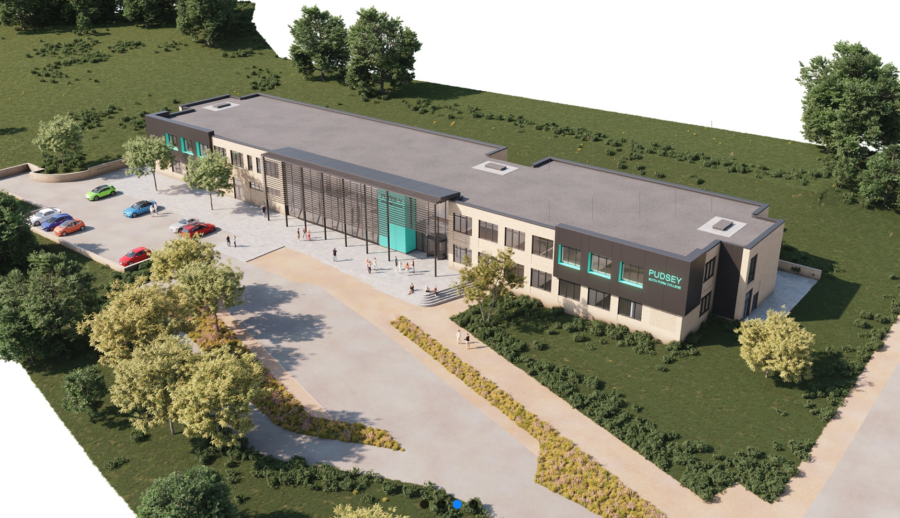 Rachael Booth, Principal at Leeds Sixth Form College, said:
"Following some great feedback on our plans last year as well as some really valuable ideas from members of the local community, we're now much further forward with our designs and hope to submit a planning application later this year.

"We're encouraging the people of Pudsey and the surrounding areas to have their say before we take our proposals to the next stage. We're delighted to be bringing forward this ambitious and much-needed project, which would benefit young people in Pudsey and across Leeds."
Pudsey Sixth Form College would be designed to utilise renewable energy to reduce carbon emissions, as well as include specialised learning spaces and pedestrian and cycle access for students.
Learn more about the plans and provide feedback by visiting the college website.
Luminate Education Group is one of the largest education providers in the region. Other members of Luminate Education Group include Leeds Sixth Form College, Leeds City College, University Centre Leeds, Keighley College, Harrogate College, White Rose Academies Trust and Leeds Conservatoire. It has over 2,000 members of staff and around 29,000 students.
Sponsored Content